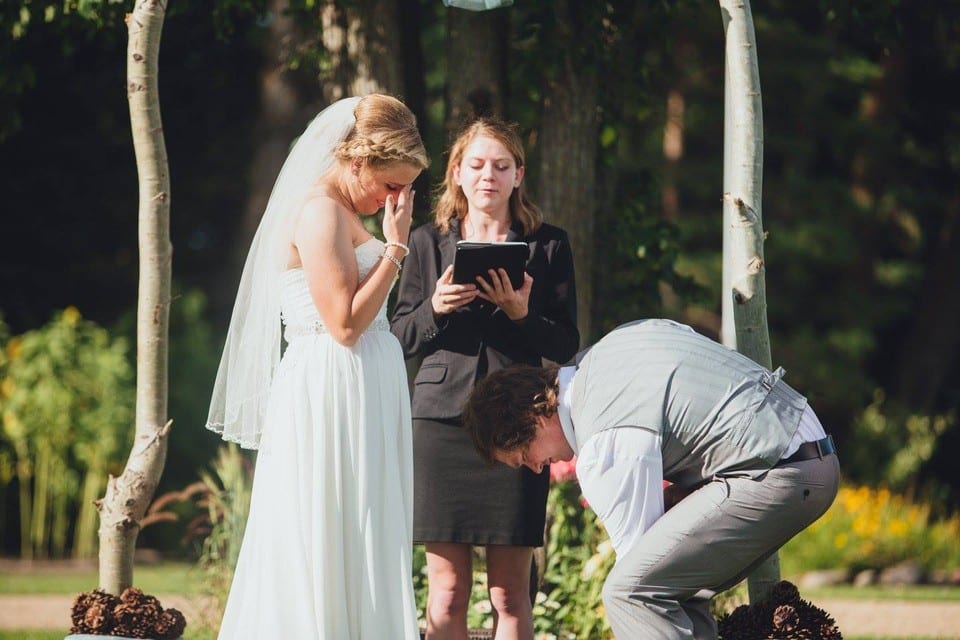 When Should You Use a Friend to Officiate Your Wedding Rather than a Pro?
Ah, such an age-old question. There are countless articles, Facebook posts, comments online I've seen asking this question. Anyone who has had their friend officiate their wedding will either tell you utterly charming stories or completely horrific ones. So, how do you know if you should ask your friend or hire someone?
1.
Your friend has officiated a wedding before and is a frequent public speaker
I can't stress this enough. If your friend hasn't officiated a wedding before, they're not going to know how to officiate a wedding. Period. Sometimes, Google is a wonderful tool to find correct information but a lot of the time, Google is wrong and experience matters too. 
If your friend doesn't speak in front of large crowds a lot, why would they be good at officiating your wedding? Your wedding ceremony is the one moment of your wedding day in which everyone will be fully present. If something goes wrong, all of your guests will see. The friend you choose must be comfortable with any issue that may occur. This could include someone fainting (it happened at a wedding I officiated once!), guests becoming ill, candles accidentally lighting the arch on fire, etc. There are so many things that could go wrong that you need to find someone who is comfortable taking hold of any unforeseeable event.
2.
Your friend has the time and is willing to do the work
There's a reason good wedding officiants aren't cheap. I spend a minimum of 15-20 hours per wedding ceremony on the writing alone. That doesn't include the time it takes to get to know the couple, meetings, and preparation time at rehearsals. If you or your friend don't have this time, find a professional who does. You have enough tasks to worry about for your wedding!
3.
You and your friend have similar, if not the exact same, values
I've been approached by couples who have had friends back out of their weddings because their friends decided last minute they didn't agree with the couple's religious views or some other drama. You and your friend must have the same values because this is the person who will also be writing and speaking these values. You want them to deliver the message with the same passion, empathy, and excitement you would have if you were delivering your friend's wedding ceremony.
4.
You're willing to compensate your friend in some manner
It is absolutely not fair to ask a friend to complete a job without compensating them in some manner. Asking your friend to work for free, no matter how great of a friend they are, is no different than asking a wedding vendor to donate their services. Your friend is committing their time and presence to your wedding instead of being a guest like everyone else. Whether it's monetary compensation, a travel voucher, dinner, whatever — find a way to give them something in return for their time and talent.
5.
You are
not
asking them just to save money
Time is money. Asking your friend to officiate as a gift to you or because you know them well might mean you will save some dollars, but the time it will take will replace the time you would have saved hiring someone. Be prepared to set aside at least 20 hours of your time to work with your friend on your wedding.
6.
You and your friend are aware of the legalities and the consequences of not following the legal process.
To be even clearer: know the legalities of marrying someone. It's a beautiful thing to have a friend marry you, but it won't be a beautiful gift if your friend doesn't know how to file the paperwork and what happens if they don't file it correctly. We've seen friendships end this way. You need to become extremely familiar with the process your friend needs to follow to become ordained, to fill in the paperwork, and file the license correctly.
Bonus: They must be creative. 
While this isn't a requirement, I wholeheartedly believe that a creative person will make your ceremony the best it can be. One of the aspects that makes us talented over here at Liz Rae Weddings is our ability to write amazing stories and perform them with grace. Your friend should be able to do this, too, unless you're totally comfortable with a Googled ceremony. Even though it may be unique and special to have your friend officiate for you, there's nothing unique about a ceremony plagiarised from Google. 
If compiling a wedding ceremony sounds like an exciting, awesome collaboration between you and your friend, having a friend officiate your wedding is absolutely the way to go and a fantastic kick-off to the rest of your wedding day! Nothing sets the mood to the start of a wedding more than an entertaining, heartfelt ceremony conducted by someone you love most.
Digging the info in this post? Have some of this professional knowledge in your wedding by booking with us below!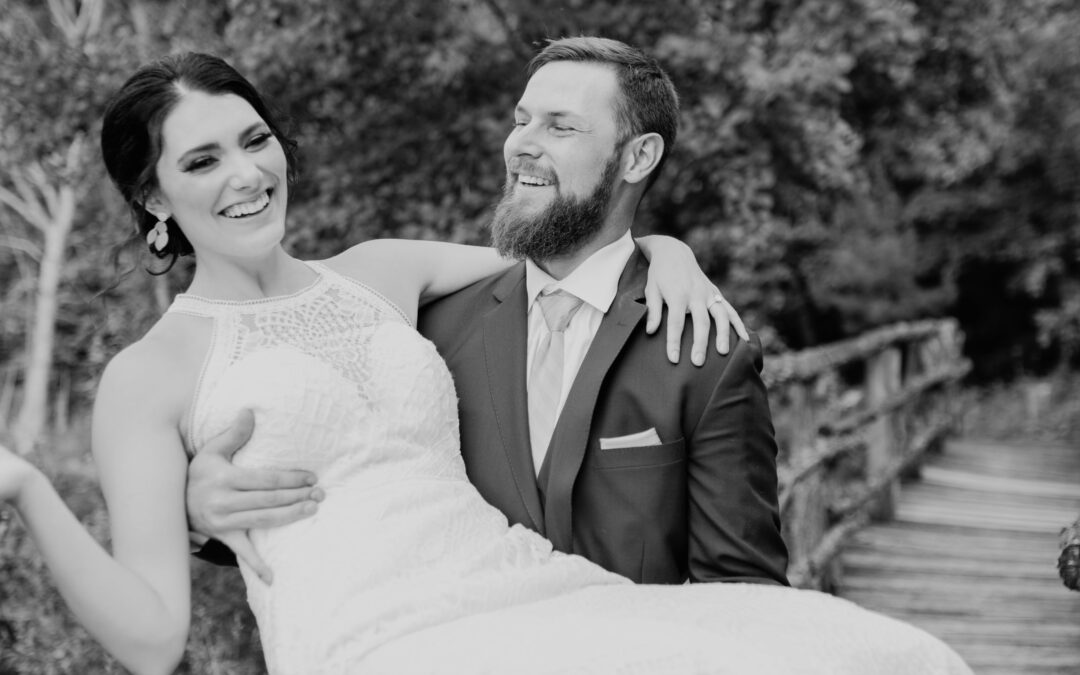 The Ceremony Rehearsal: Does your planner or officiant lead it? Your wedding rehearsal is the first event to kick off your wedding weekend. It may...
read more
Book Your Ceremony
Once you've filled out this form, we'll get back to you within 24 hours to setup a video call. After the call, the contract we'll send you is valid for three days. We can't wait to meet you!
If you have any troubles filling out this form, contact us directly at [email protected]