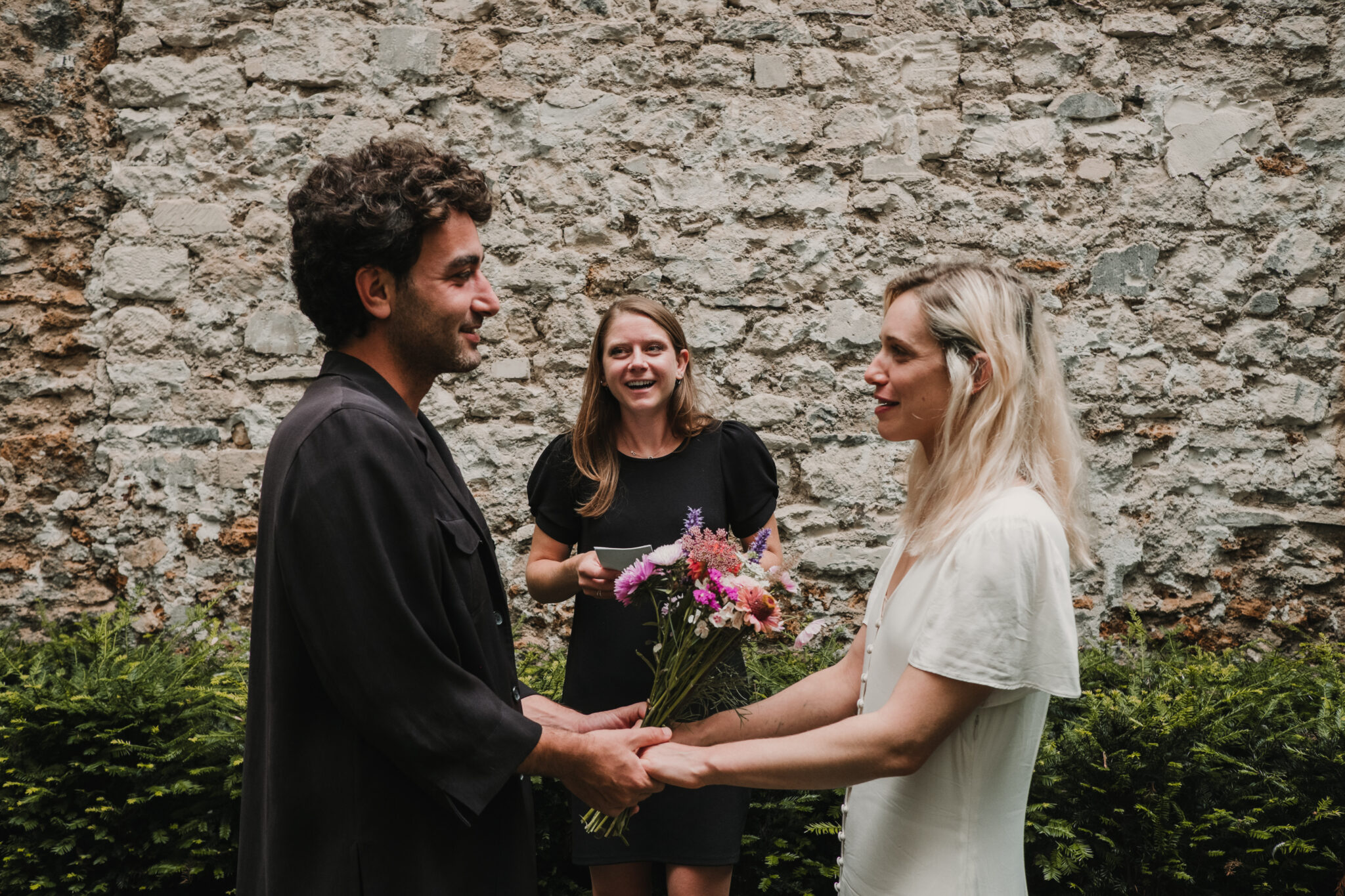 Your Paris packages
All of our packages include our innovative, immersive ceremony writing process.
Standard
100% customized ceremony & assistance with wedding vows (or letters)

Unlimited meetings/calls/emails

Wedding any day of the week

Free vow journal from I Just Want to Say

Any location within Paris

Video questionnaires for you two plus family + friends which you can keep as a memento

** Add on your officiant leading the rehearsal for +400 once the date/time of the rehearsal is chosen. 
Base
100% customized ceremony

1 digital meeting

Wedding Monday – Wednesday

Any location within Paris

Video questionnaires for you two plus family + friends which you can keep as a memento
Got something else in mind?
So, how do we make your moment,
your moment?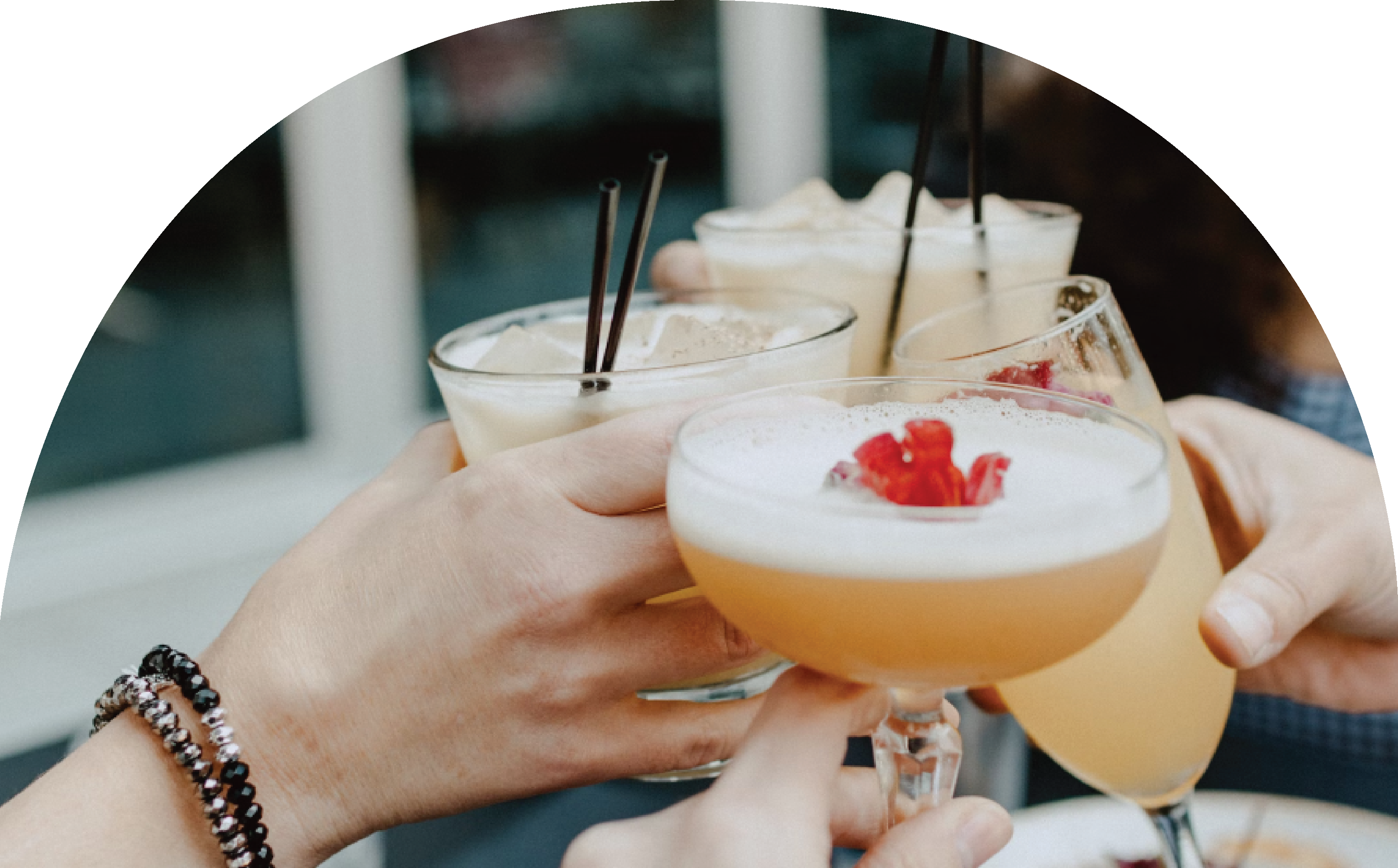 Spending quality time with you
You'll get unlimited meetings in our Standard package so we can get to know you properly. Keeping our conversations casual like friends chatting, probably over dinner or a glass of wine.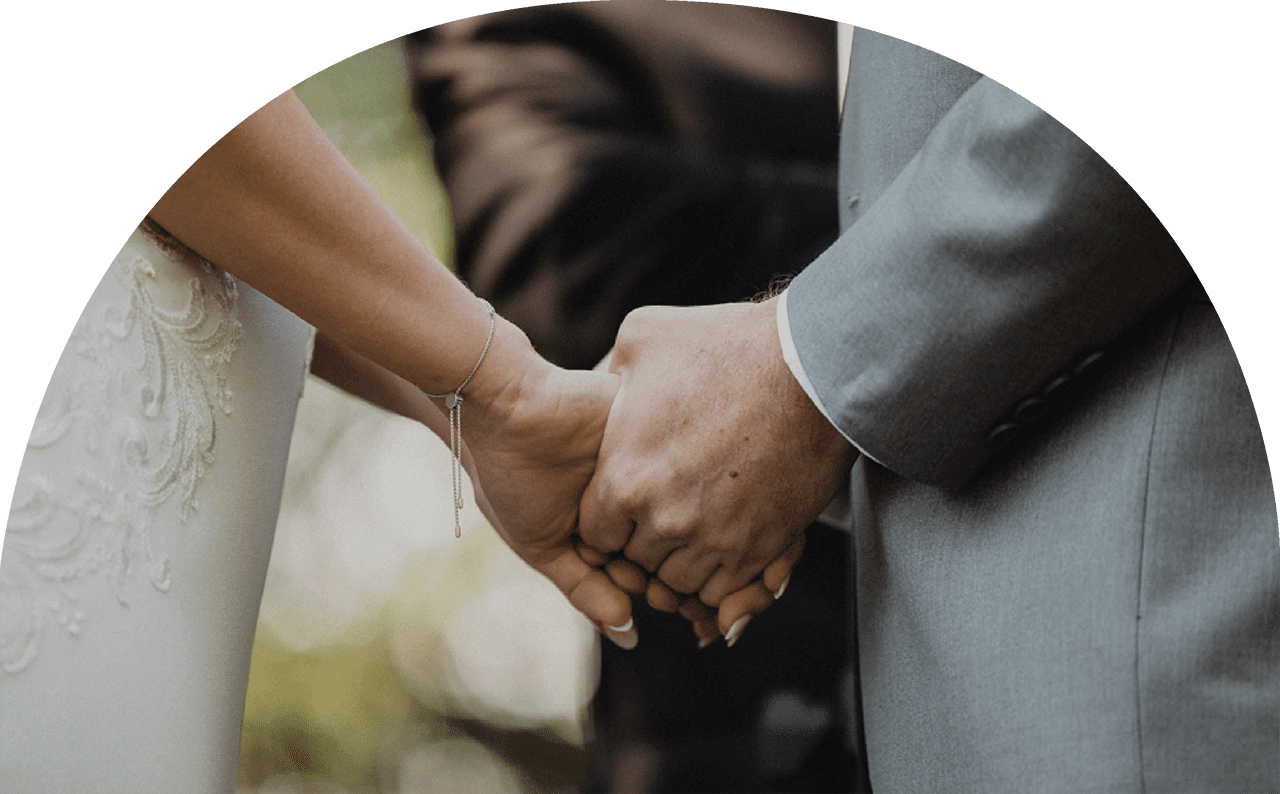 Writing your story together
Our process is like no other, because you're part of it throughout. We'll write your ceremony 100% from scratch, meeting with you regularly to make changes until you're totally happy.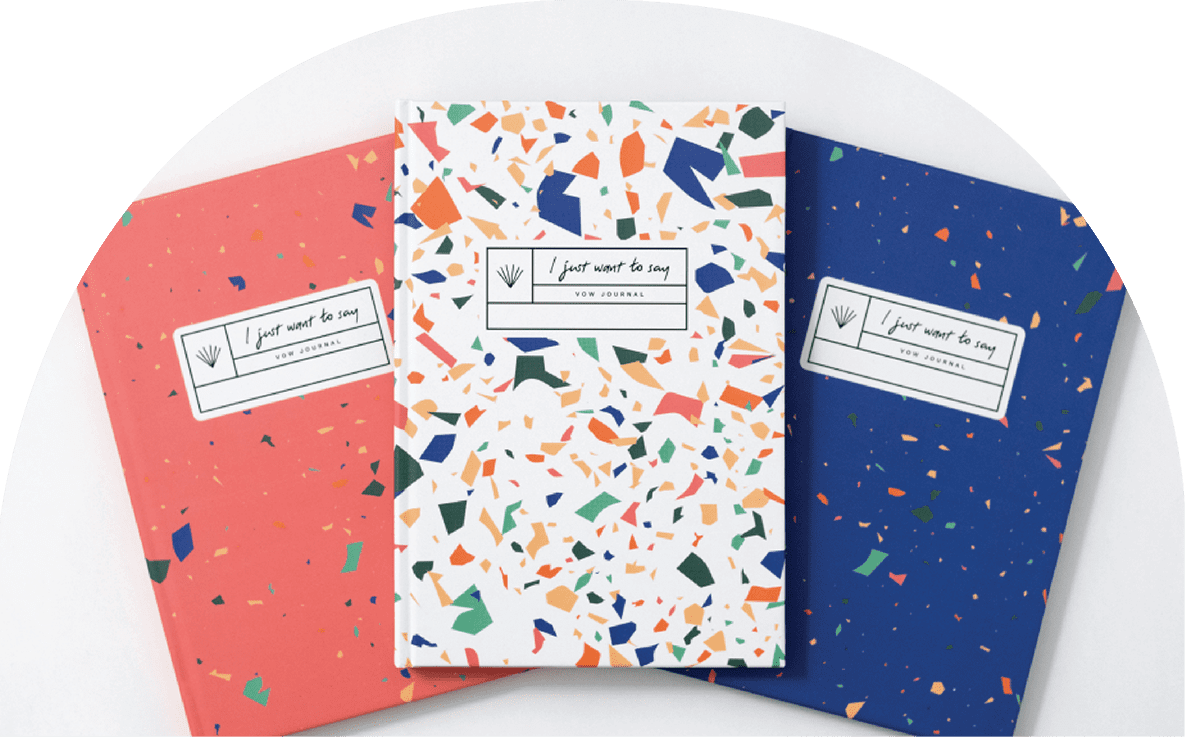 Prepping you for the big day
You'll get access to all the tools you need to help you prep for your big day. From our Vow Journal, to Vow Sessions, to our Rehearsal Guide. We'll be there with you the whole way!

Writing your own personal vows or a speech is such a great way to make your moment properly your moment. Yet it can be a little daunting to know where to begin.
That's why we've partnered exclusively with I Just Want To Say Journals to give you their fantastic in-depth journal guides – for free! With selected packages.
Meet your Paris Officiants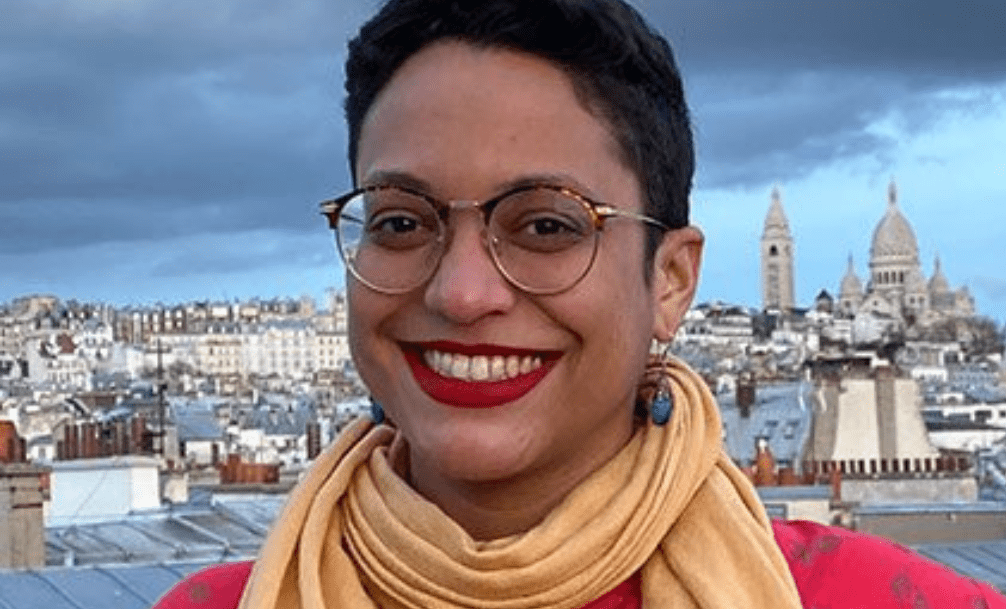 Monique (she/her)
Officiant
Monique is a writer, podcaster, and connector. Endlessly curious, she loves to learn and believes in living a life with an open heart and open eyes. Currently an American in Paris, Monique has resided in the UK, Morocco, and India, as well as the east and west coast of the US. Her average day is filled with cafes and parks. Her favorite pastimes include riding her bike, long coffee (or wine) dates with friends, and summarizing her favorite series to anyone who will listen.
After leaving her work in the UK for the US Airforce as a civilian, Monique studied at Santa Monica College in Los Angles before transferring to The American University in Paris, where she graduated with an undergraduate degree in psychology and a master's degree in global communications. She worked as a brand copywriter and a copy editor at Deezer and Jellysmack, respectively. She currently works as a freelance writer.
When she was younger, Monique often dreamed about having her own radio show. Well, now podcasts are a thing, so in 2020 Monique started a podcast called, "Snap chat w/my Younger Self" where she is the younger self, and her friend Karen Thomas, 65, is the "Snap in our chat." In the show, Karen and Monique discuss a topic and share their views for 15 minutes. It's short and sweet.
Currently, Monique is learning more about astrology and tarot. She finds it fascinating what one can learn about themselves from the stars. When she's not busy with everything else she enjoys painting, dancing, and baking cookies in her tiny Parisian apartment.
A lover of all things celebratory, Monique especially enjoys weddings because they're a celebration of love. She looks forward to meeting you and helping you record your unique love story.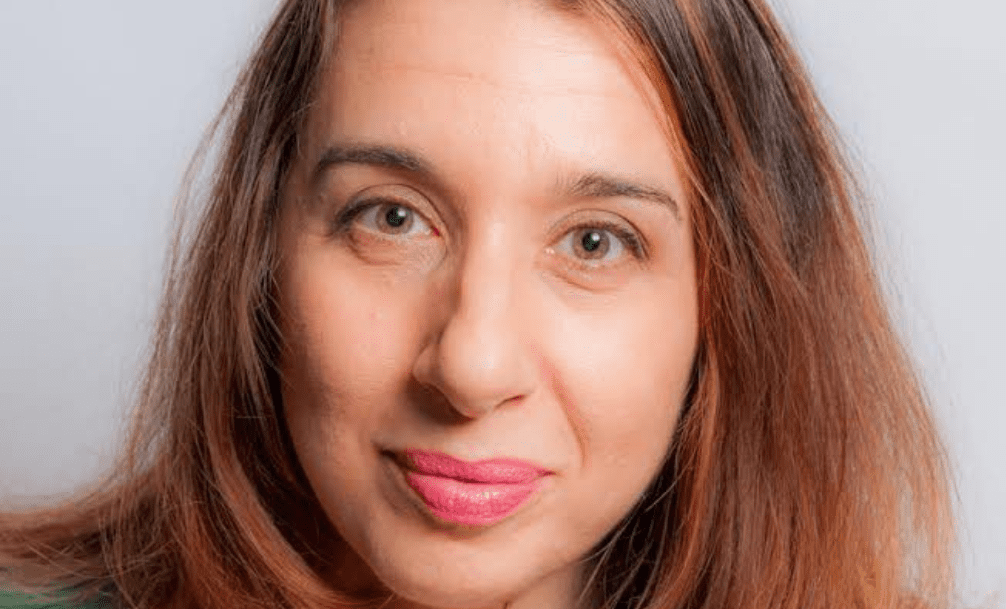 Melinda (she/her)
Officiant
Melinda Mayor is a performer and writer originally from Canada. In addition to writing, Melinda is also a professionally trained actress and singer, and she has performed at festivals in Canada, the US, and France. Before moving to Paris, Melinda previously lived in Vancouver and London, and is now based in Montmartre (where she used to be a singing tour guide!). Having worked with couples on everything from elopements to vow renewals to surprise proposals, Melinda is very happy to be joining Liz and the team. 
See how we've already made it happen in [location]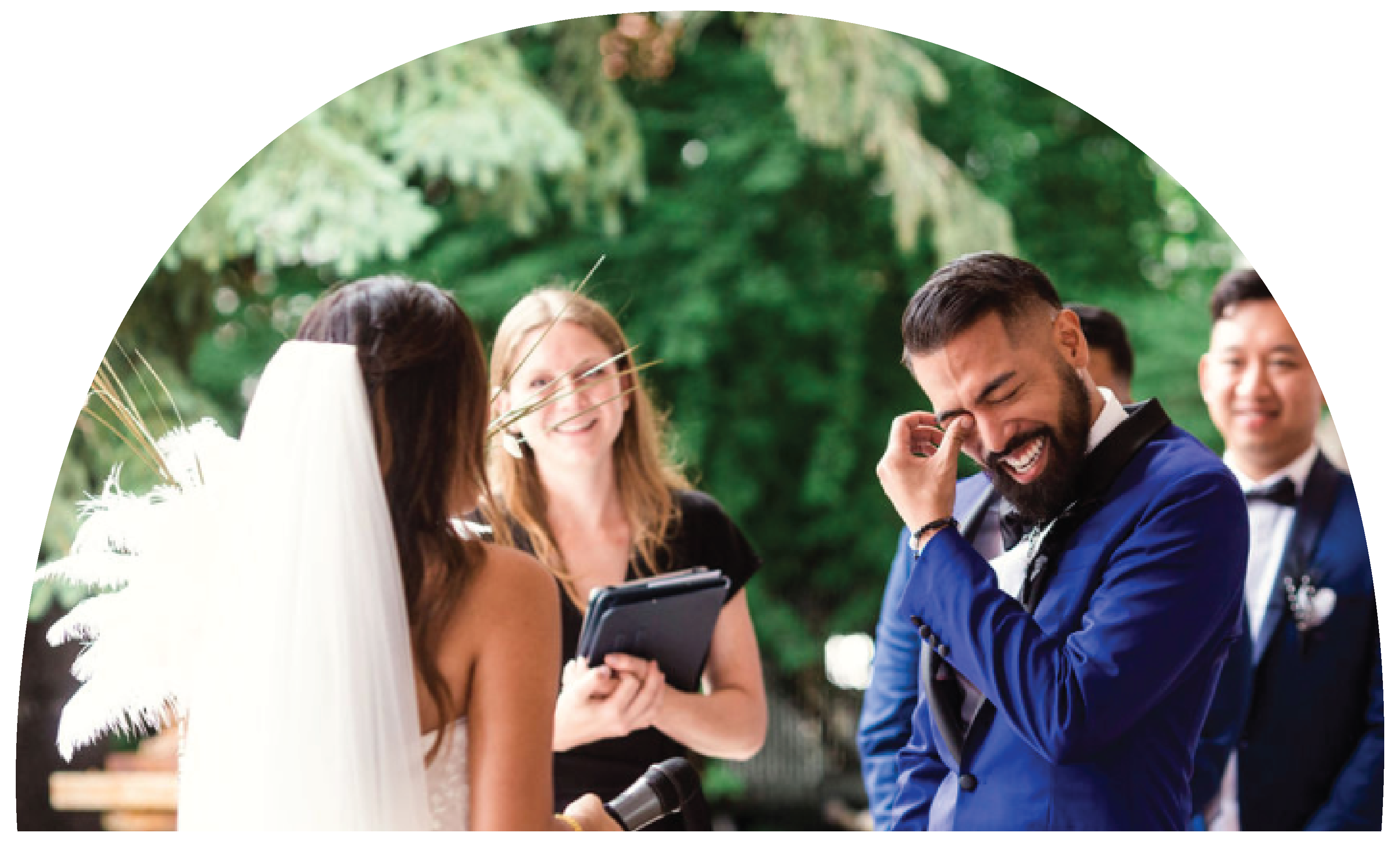 00/00/0000
BRIGETTE & MICHAEL
CHICAGO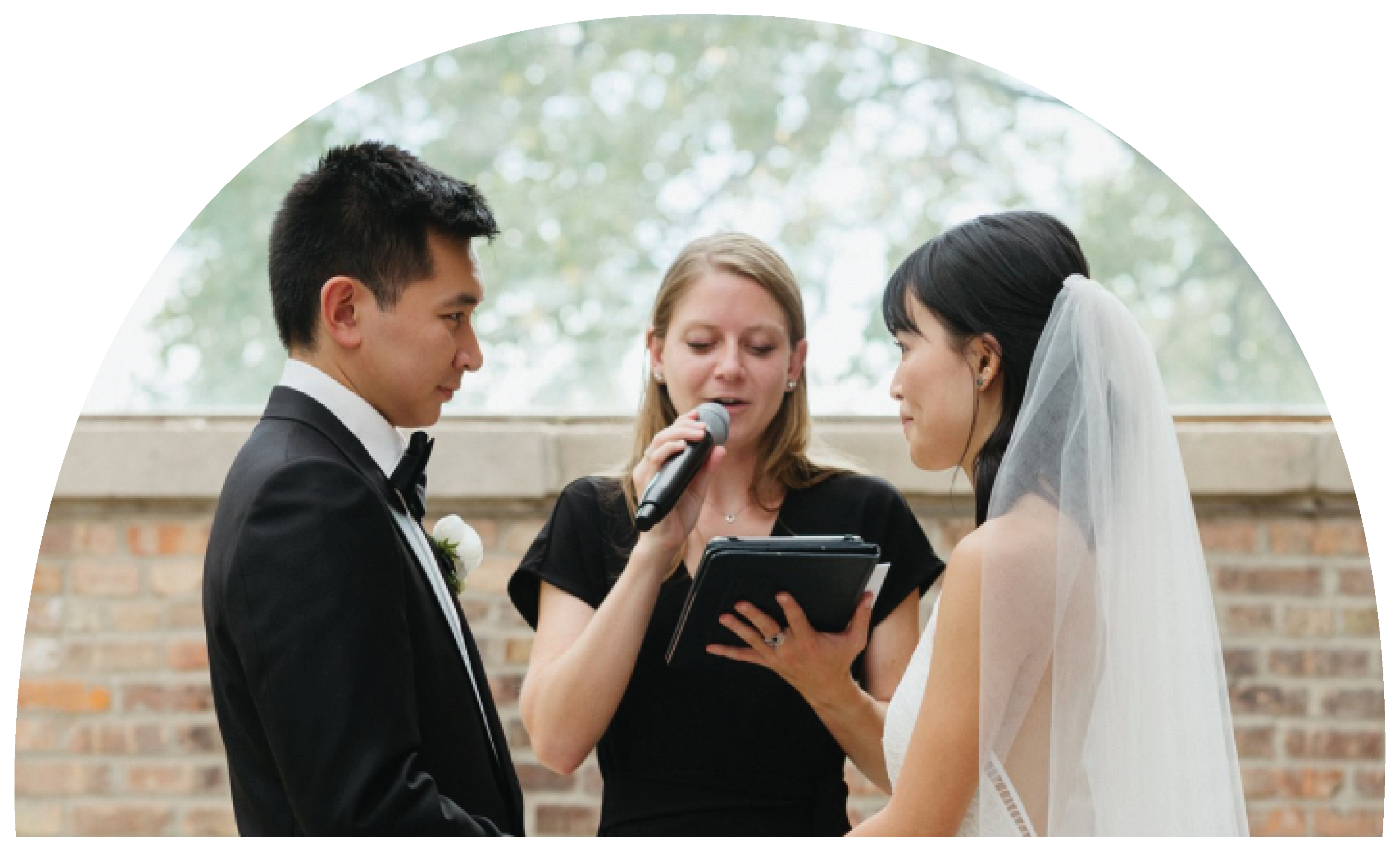 00/00/0000
Anita & Nick
CHICAGO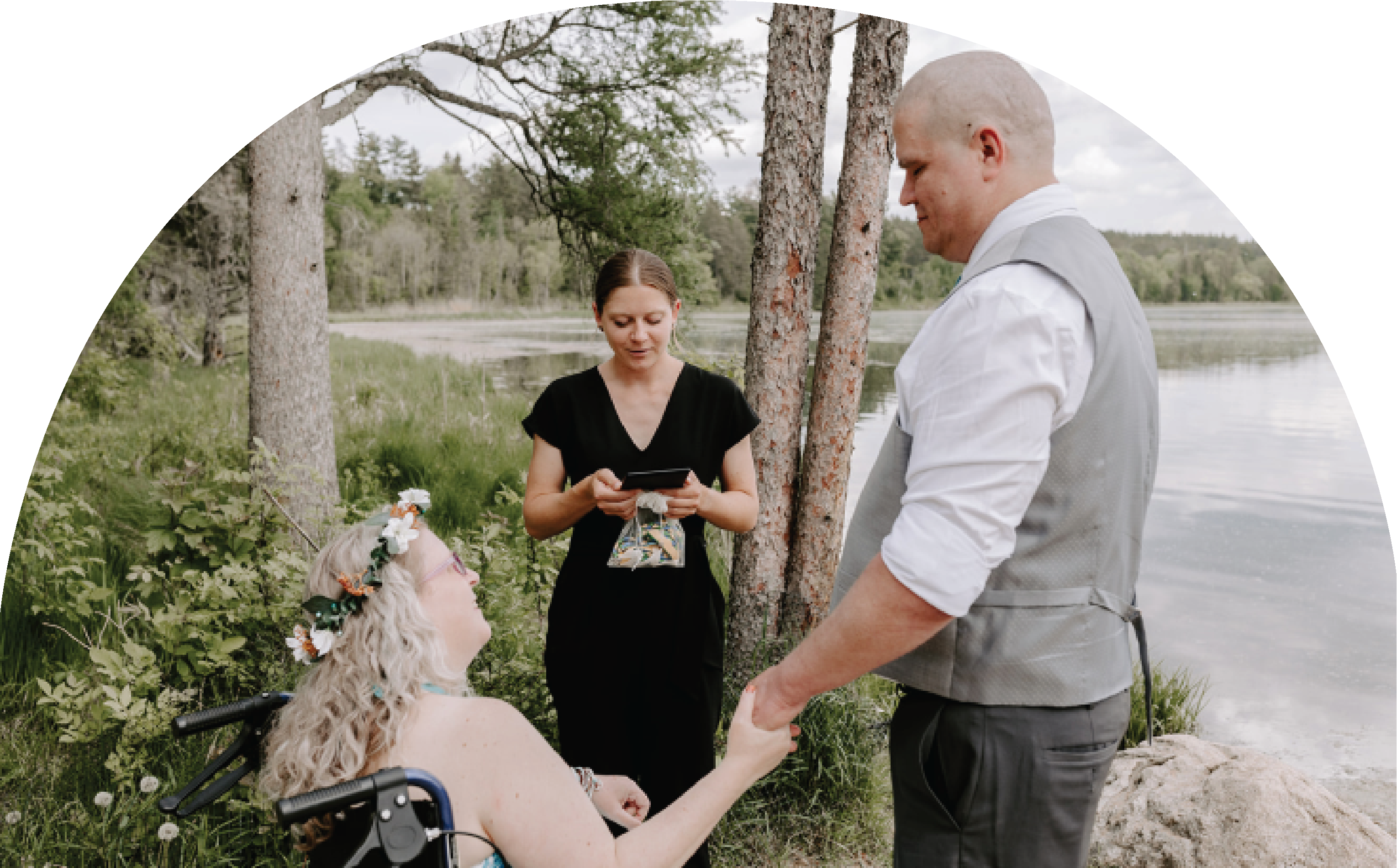 00/00/0000
Kirsti & Tim
CHICAGO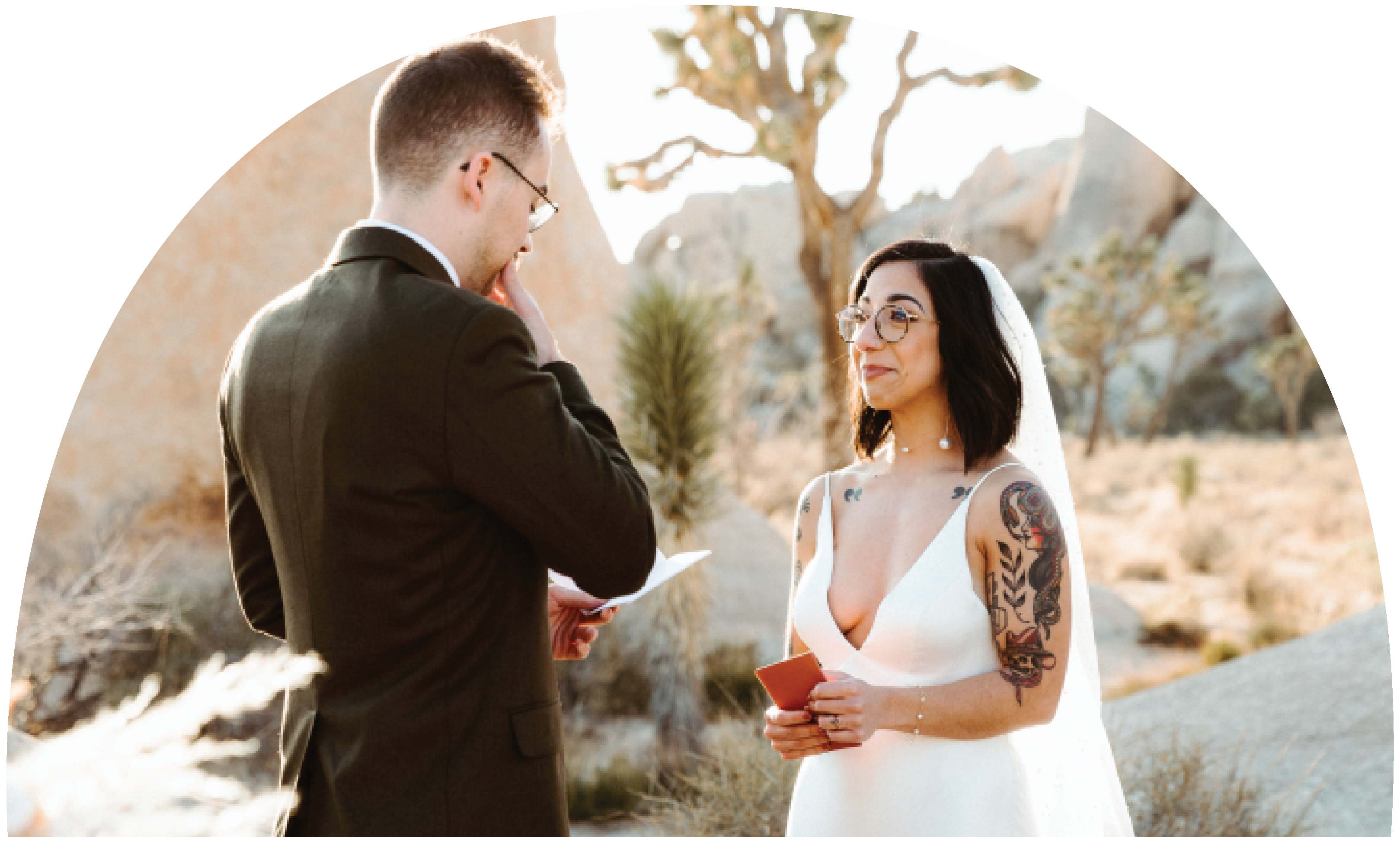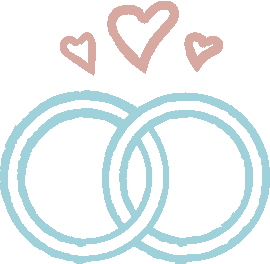 Will it be worth it?
Just ask these folks.
"We hired Mark as our officiant because we didn't want an über religious wedding, and, well, our friends all know us a bit *too* well. Mark fit right in and we hit it off almost immediately! He got to know us over a couple of beers and was great at sending us drafts of what he was planning to say. Super cool dude and such a great company! I've recommended Liz Rae & Co to every engaged couple I encounter (even if they aren't asking for advice lol)"
Ready to make your moment,
your moment?