As we sat against floor-to-ceiling windows in a quaint suburban Minnesota Dunn Brothers, Melody from Events by Melody and I swapped stories about the craziest moments we've experienced at weddings. We've both worked in weddings long enough to have collected a solid number of ridiculous encounters and yet still nothing has topped weddings during the great April blizzard…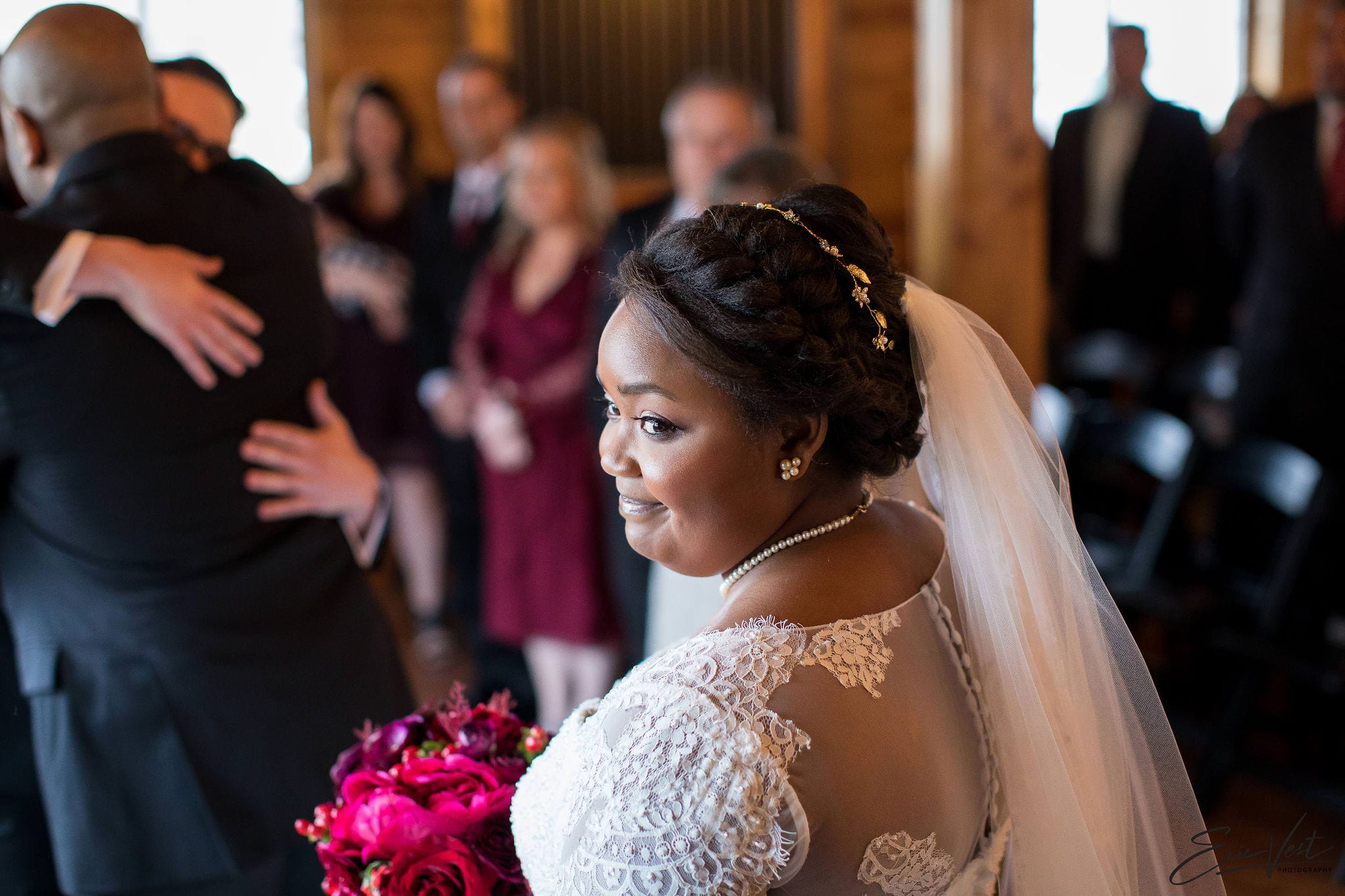 An Inside Peek
Eric has been photographing weddings for over 10 years. From the first point of email contact to the delivery of the wedding images, he will provide a fun, stress-free, joy-filled experience for couples.
Eric is a Minneapolis wedding photographer who believes in true, fairy-tale love stories because he's living one with his family!
Yes, you Minnesotans know exactly which one I'm talking about.
Both born and raised in the second Antarctica of the world, digging ourselves out of a blizzard is as normal as eating breakfast. But on this April day, people did not leave their homes. Businesses shut down. Weddings were canceled. 
That's when you know the weather is bad in Minnesota. Nothing shuts down for snow. Ever. 
Yet, one fearless couple continued to host their wedding, which Melody was the planner for. 
On the journey from the ceremony site to the reception, multiple cars slipped into snowbanks, other cars were stranded mid-freeway, and the party bus spun into the ditch. Melody, being the boss she is, somehow managed to handle this mayhem like it was nothing, but not without the help of that evening's photographer. 
"Wha! Who was your photographer?" I asked, curious who this blessing of a person was. 
"Eric Vest!"
When she said Eric's name, I squealed loud enough that the older folks nearby meeting for their daily morning coffee shot me a confused stare. 
Not even a month earlier, I worked alongside Eric for Kenya and Tyler's wedding at Carlos Creek Winery and loved him. Never had I ever worked with a photographer who was so kind, welcoming, and respectful. 
And that's exactly the kind of person Eric is. 
Eric is that guy who will literally shovel you out of a ditch in the middle of a blizzard when even the city won't rescue anyone. Eric is the kind of photographer who cares just as much about your ceremony as he does the reception. Eric is the kind of photographer who's going to treat you like you are his first wedding client – without arrogance, without specific guidelines, without reservations. Eric is the kind of photographer that takes beautiful, soft, endearing photos from his years of experience. 
The first time I met Eric, he was gracious to be working with everyone at the wedding, regardless of their experience. He was the first photographer I've known to take a video of the ceremony. His approachable nature derives from his intent to balance his home life with his work life, which can be nearly impossible in the wedding industry. 
Eric and his family set aside two nights a week to be together as a single unit whether it is wedding season or not. This focus on family and togetherness blends into his clientele. "My favorite clients are clients that care about their wedding planning and details, but they care even more about their marriage," Eric beams. 
Eric deeply cherishes marriage, relationships, and connection with his couples. He discovered a love for photography in high school while learning various ways to use light. After experimenting with different photography outlets, he was asked to shoot a wedding and instantly knew he wanted to continue capturing love. 
Because of his desire to feel at home with anyone, Eric will openly invite you into his life. His website isn't filled with current wedding buzzwords or clichéd language with unrealistic, over-picturesque scenery.  Instead, the second you land on his website, you're invited into his family life, learning about his beautiful, caring wife and adorable children. He'll share his bucket list vacation spot and favorite dinner (spaghetti, a great choice). 
This heartfelt, humbly honest introduction into his life is so rare to find amongst photographers, and this is exactly the personality he'll bring to your wedding day. Instead of only guiding you through poses to get the perfect shot for his portfolio and to your liking, he'll guide you into falling more in love. "I… feel super honored when they have these private moments like a first look when no one else is allowed but me. I tear up behind the camera in those moments because they are so sweet and I feel so privileged to witness them."
And a privilege it is to work with someone like Eric. If Melody and I can automatically know we're both referencing Eric without even mentioning his name, you can absolutely believe that he's the person you're going to remember for your wedding day and after. When I look back at Kenya and Tyler's photos, Eric's talent for capturing raw passion lives well beyond the time the photos were taken. He doesn't rely heavily on filtering but instead relies on capturing what is actually happening that very second the two people connect. 
If you're looking to connect with Eric, he's not going anywhere anytime soon (thank god!). "In a few years, I can see my business right where it's at right now! I feel like in the last 2 years I've come into a sweet spot with my clientele and workflow and I'm so grateful!" Grab some spaghetti with Eric, obsess over what your wedding day will feel like while his children run around happily in the background, and become family as you get closer to your wedding day.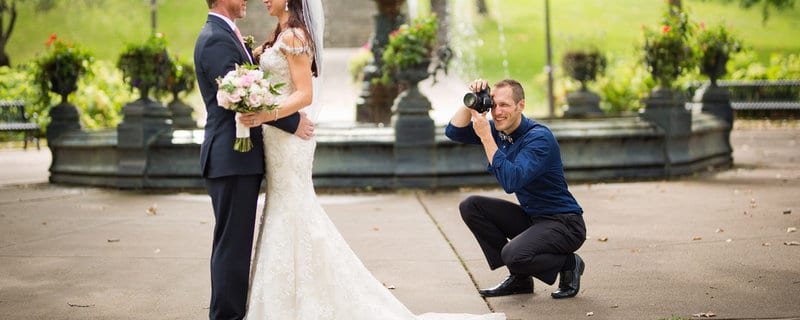 Digging the info in this post? Have some of this pro knowledge in your wedding by booking us below!
If Tim hadn't shown up with his camera equipment to Yajit and Maria's wedding in the August of 2020, I would have thought he was a longtime friend...
read more
Book Your Ceremony
Once you've filled out this form, we'll get back to you within 24 hours to setup a video call. After the call, the contract we'll send you is valid for three days. We can't wait to meet you!
If you have any troubles filling out this form, contact us directly at [email protected].