Within seconds of arriving at Kendra and Nathan's wedding, camera posing prompts echoed from the outdoor ceremony space at Pinewood. Weddings in 2020 were not loud, thanks to the relatively small size of them, and hearing someone cheerleading during a couple's pre-wedding photos was an unfamiliar sound.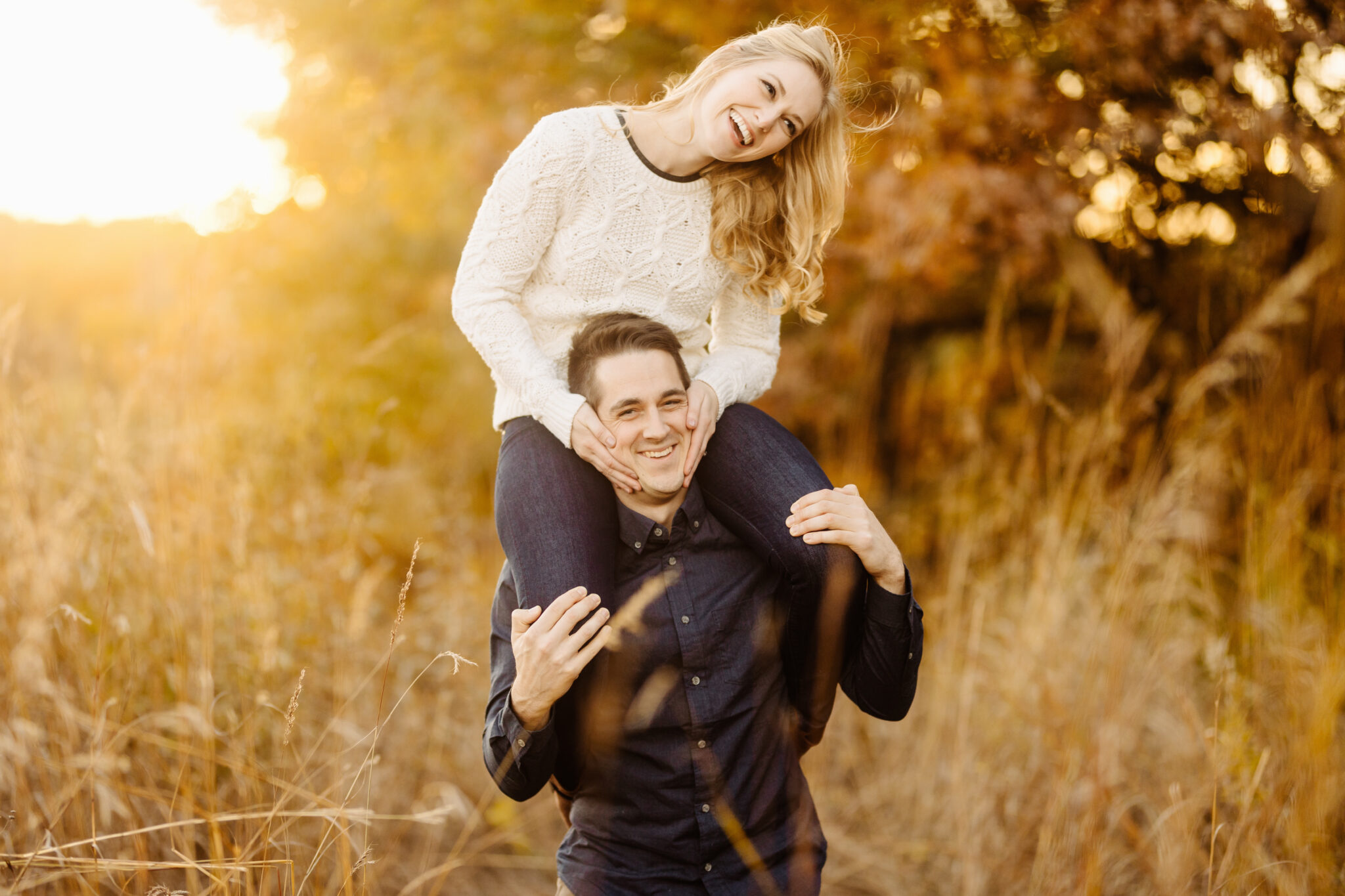 An Inside Peek
Most days you'll find Cameron editing away in our home office with Tia on the couch serving their couples and dreaming about new adventures. After the workday, you can find them at happy hour enjoying sushi and all the fruity drinks or at home in their little yellow house cuddled up with their puppy Bella. They live for tickles in the kitchen, trips to Hy-Vee, and celebrating every win with their handshake.
I've never once heard a duo so bold and vibrant during pre-wedding photos, especially throughout the pandemic, as I had them. Not only were they kind to the couple, but they were also one of the first photographers that introduced themselves to me before I could introduce myself to them.
Their respectful nature and bubbly selves aren't a surprise, considering their past careers before diving into weddings. Also, a married couple, they knew what they loved about their wedding experience and wanted to bring this to others. "Cameron & I met in second grade and went to school together all growing up. We started dating at the end of our senior year of high school. At the end of college, Cameron was into photography very casually and we were photographing high school seniors. After our wedding, we fell in love with the wedding industry and decided to try to book a handful of weddings for the following year. Cameron was in law school, and I was teaching and coaching dance. We thought, 'let's try to book maybe 3-5 weddings.'' Anyone with that much positivity is bound to attract way more than five clients a year.
Their first year in business, they booked eighteen weddings with zero experience, building their portfolio faster than expected and transitioned into full-time photography around the same time that year."….Cameron & I are not dip-our-toes-in-the-water type of people, we are dive-in-head-first type of people." Their entrepreneurial nature and willingness to take risks while having fun in their own lives translates to how they shoot photos, too. If you browse their work, you won't spot heavy filters to create beautiful, timeless images but instead browse natural shots of couples and their guests by truly creating an uplifting and comfortable atmosphere as they take photos.
Cameron and Tia approach weddings with their understanding of married life and success together, thus attracting couples who want this for their future together as well. "Our favorite couples typically plan their wedding together (versus one individual taking most of the workload) as they are so excited to incorporate intentional details and make choices that will eventually become their personal traditions. They love full-out-belly laughs, spending time outdoors, and they are most excited about creating a guest experience on their wedding day that their friends and families rave about for years to come. We love weddings with intentional pauses to soak in the day, tons of time spent laughing and drinking with friends and family, sun-soaked golden hour portraits, and all the joy!!" You'll find Tia and Cameron laughing along with you, for whatever reason, on your wedding day, too.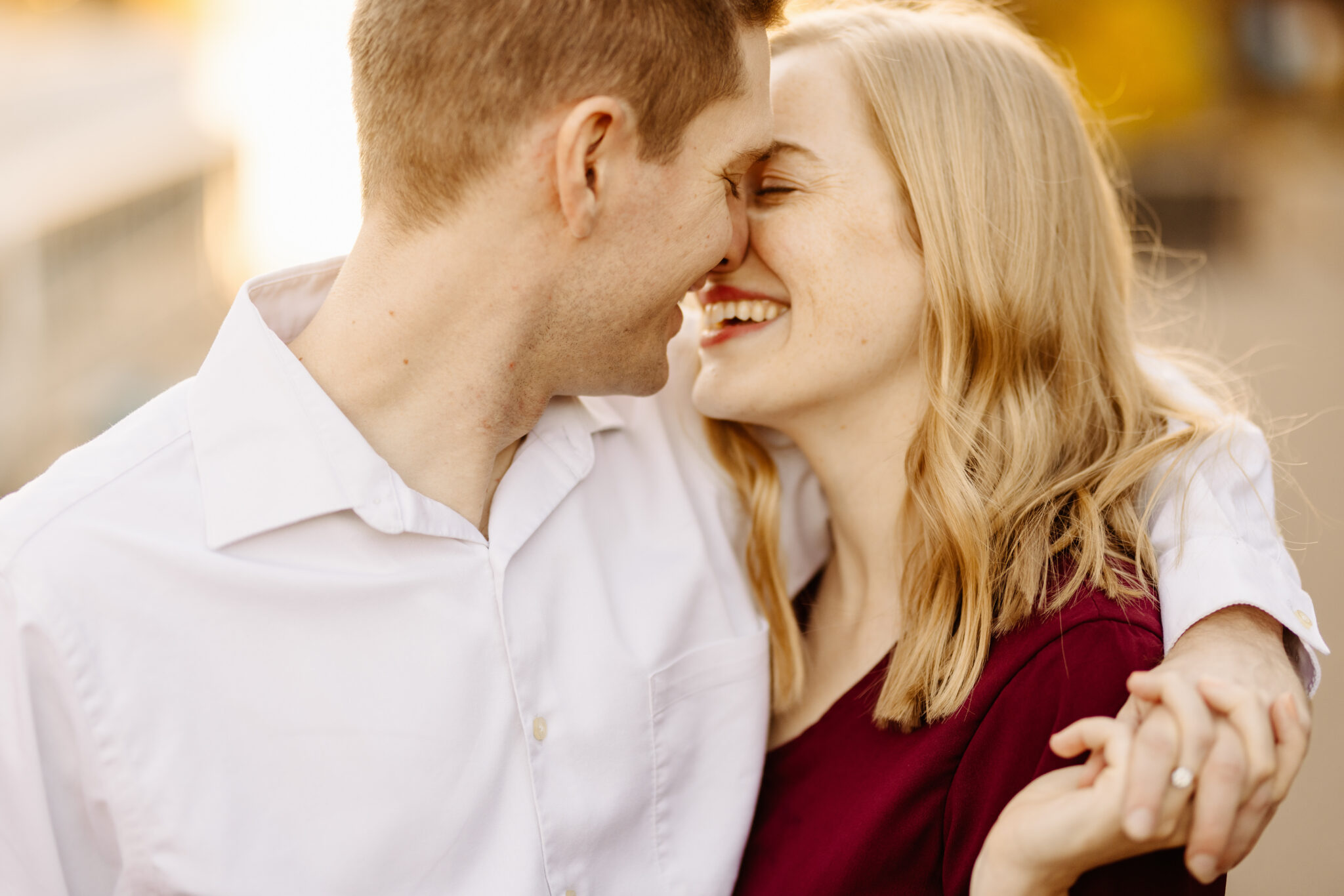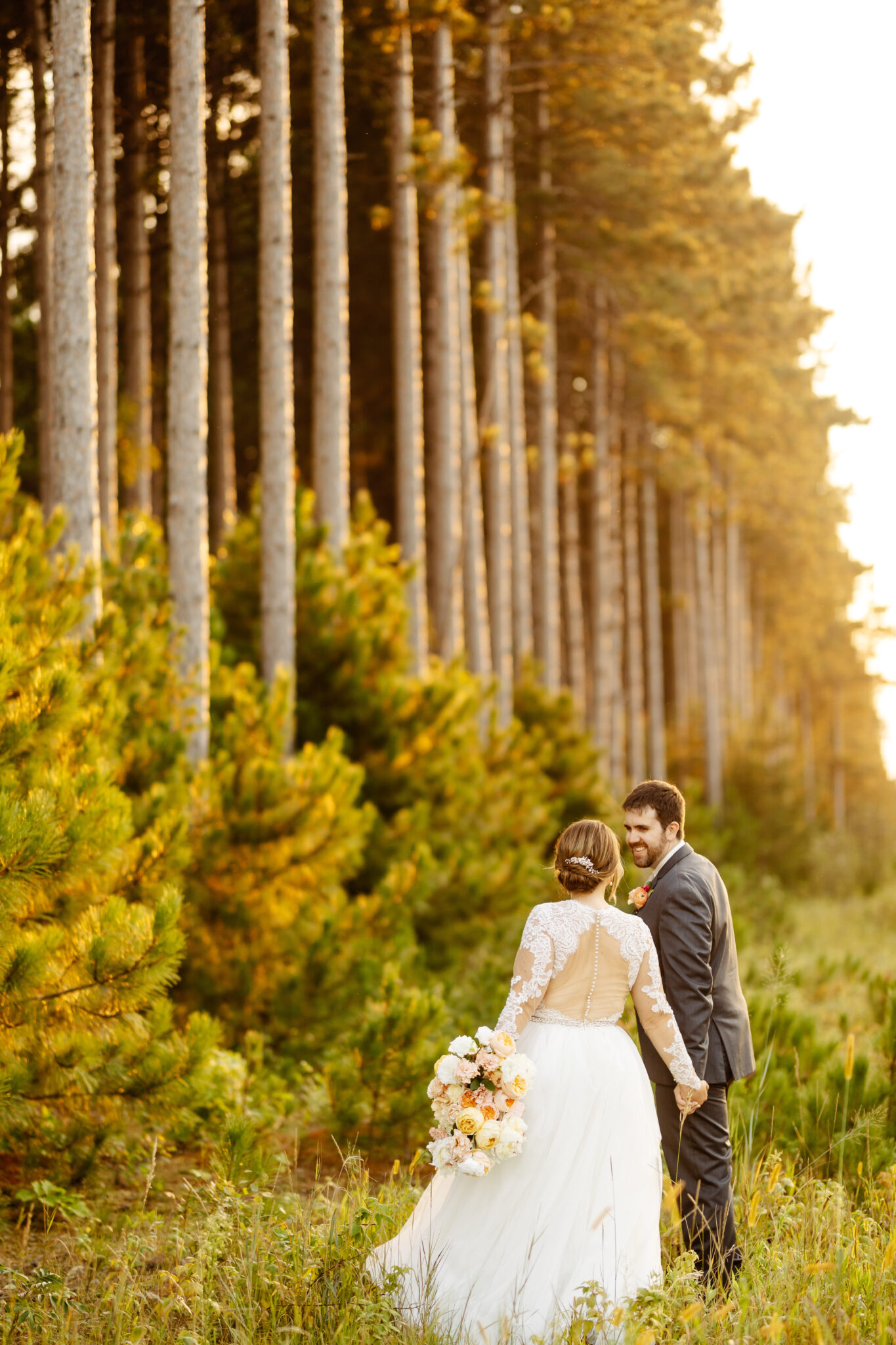 COVID changed everything about the wedding industry but there were some upsides for them. Pre-COVID, they unintentionally prepared for a shut-in life by learning how to work together as a married couple. "We absolutely love being partners in life and in business. The clear downside is that the line between work and home can easily be blurred. We curb that by having clear shut off times, working collaboratively only on large scale projects while most day-to-day work is clearly assigned to one or the other of us, and prioritizing date nights." These trial and errors made it significantly easier to work quite literally side-by-side in 2020. "We know each other's strengths, so we can capitalize on that. You know that you always have a strong partner who you can rely on. And we get to spend endless time together!…The biggest blessing for us has been the increased time to dream, brainstorm, and build out the education side of our business." This dreaming together furthered their business plans, too.
You'll find these two giggling, laughing and joyously cheering you into your married life, but if you've been curious about a photography career, you can learn from them, too. "We launched our first online course called Posing for Purpose: a system for consistently reliable & authentic images. It teaches how to not just get pretty photos, but how to create an experience for your clients through posing. In a few years, I see us with a full built-out course catalog, mainly educating other photographers and then still photographing a small number of weddings that are the perfect fit for our brand." Cameron and Tia are not only fantastic photographers, but overall wonderful people to be around and learn from. 
If you're looking for a couple whose marriage will inspire you as you take that next step into your married life, look no further than these two! Even for a regular ol' gal like me, witnessing their relentless positivity throughout the past years motivates me to always look at the good side of any situation, no matter how challenging the road ahead may be. If you'd like to work with them for your wedding day or learn from them, find them at the links below!
Digging the info in this post? Have some of this pro knowledge in your wedding by booking us below!
If Tim hadn't shown up with his camera equipment to Yajit and Maria's wedding in the August of 2020, I would have thought he was a longtime friend...
read more
Book Your Ceremony
Once you've filled out this form, we'll get back to you within 24 hours to setup a video call. After the call, the contract we'll send you is valid for three days. We can't wait to meet you!
If you have any troubles filling out this form, contact us directly at [email protected].