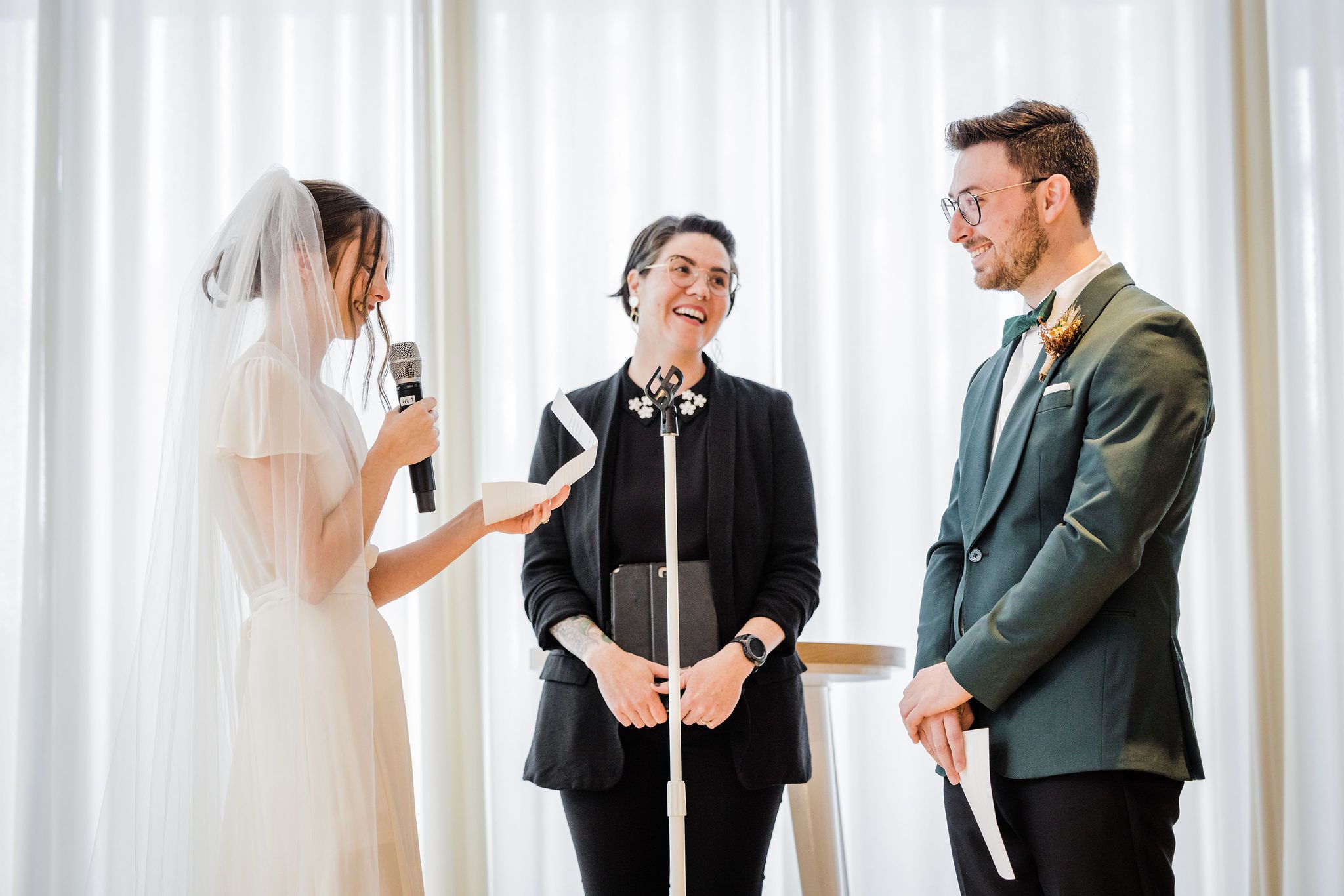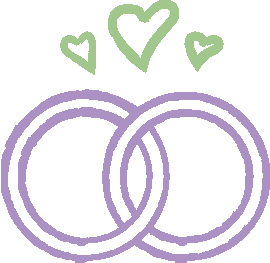 Lizzie + Evan's Hourglass Unity Ceremony at Greenhouse Loft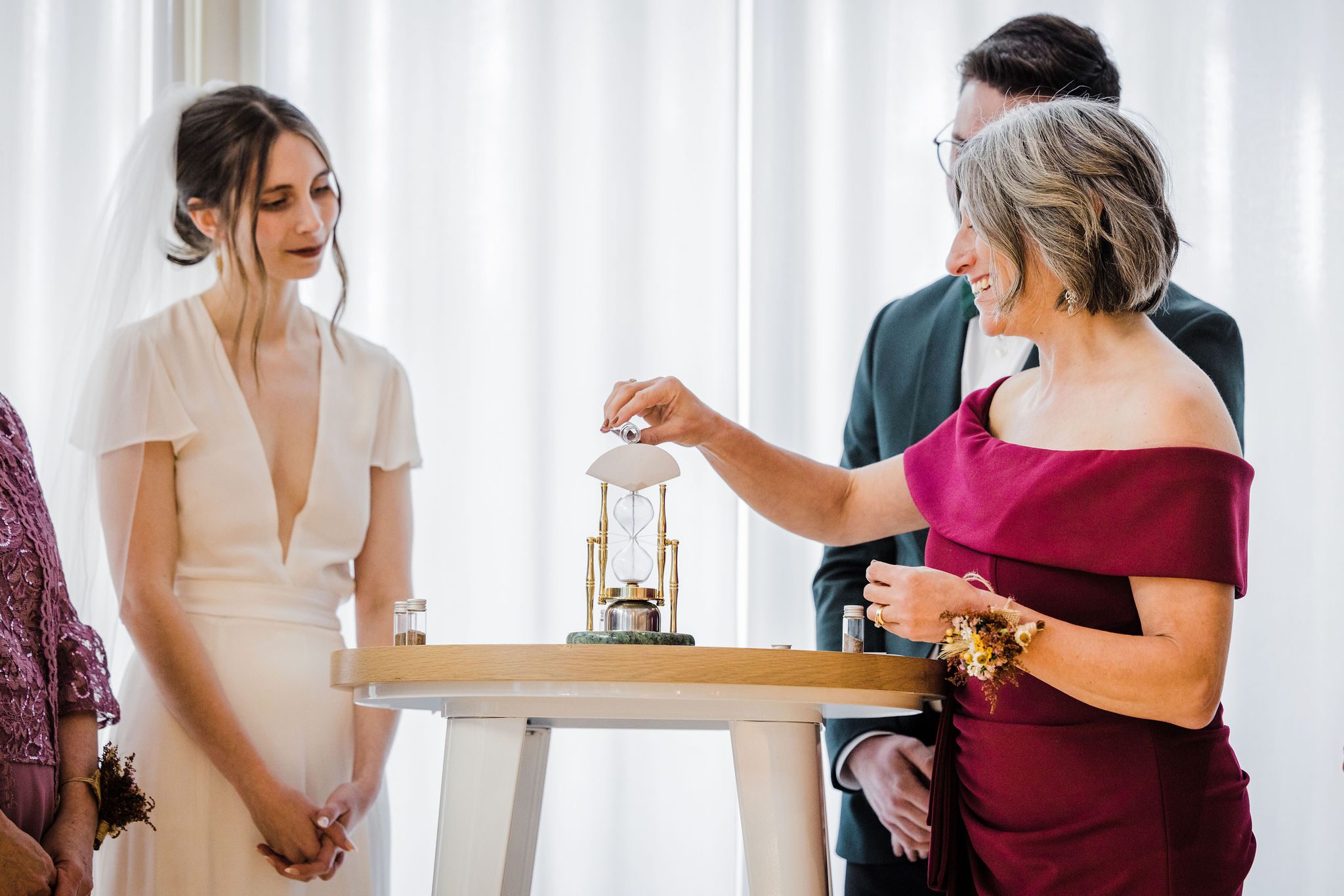 Wedding details:
Season: Fall
Religion: Non-Religious
Officiant: Kelly

A Brief Bit About the Couple
Lizzie and Evan met on their very first day at Yale. In fact, they had their first date within the first week at school! Their wedding at Greenhouse Loft was held on their 7th anniversary.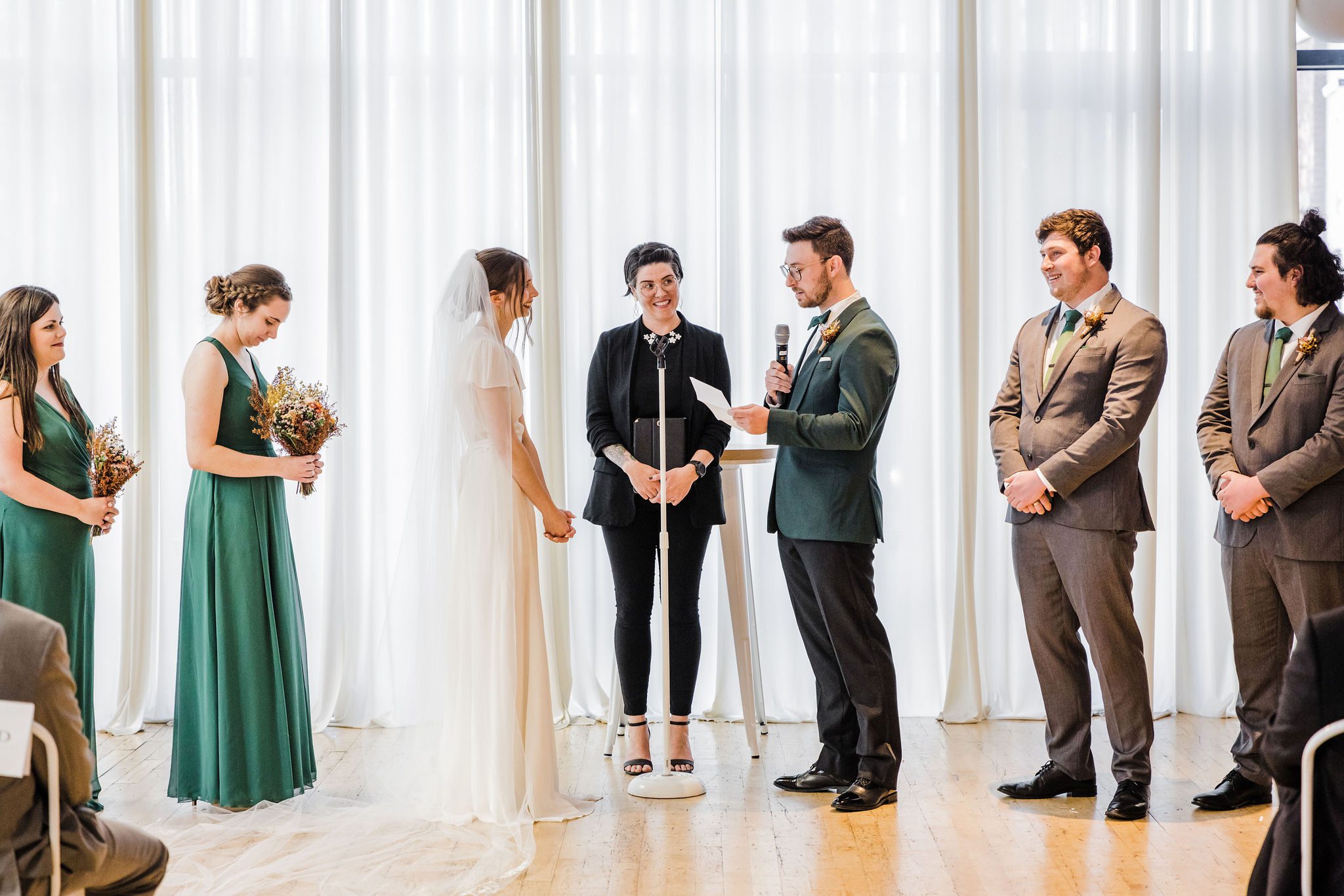 How the ceremony was prepared by Kelly
As with all my couples, I spent lots of time getting to know Lizzie and Evan through calls and emails. I also worked with both of them on writing the vows that they shared with each other. Something that I loved about their vows was that they shared very similar sentiments and had similar messaging but both had no idea. I had to keep my mouth shut about it and then really enjoyed experiencing them share their vows with one another and realize that they'd each had a very similar take on what they wanted to say. It was very "Them". 🙂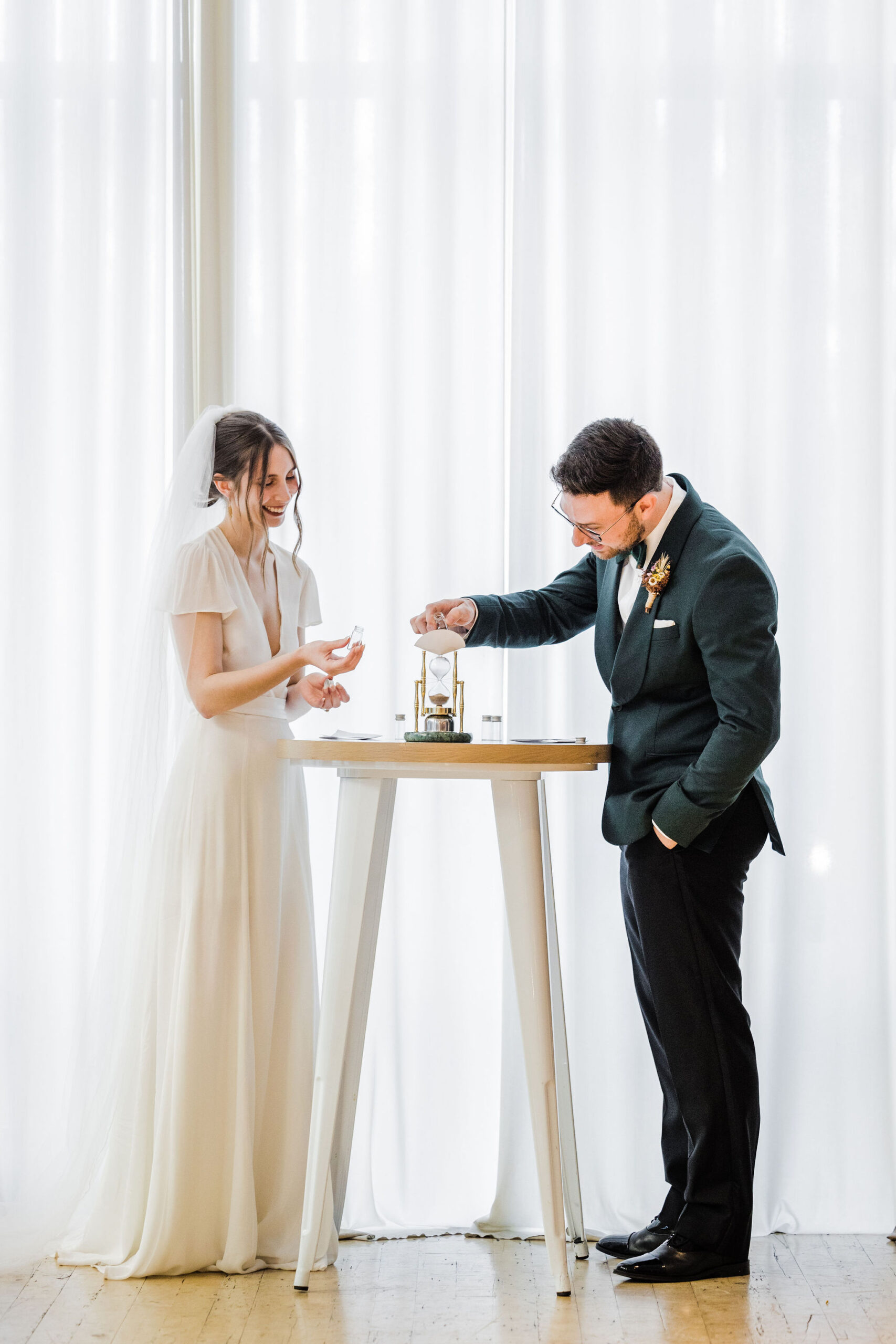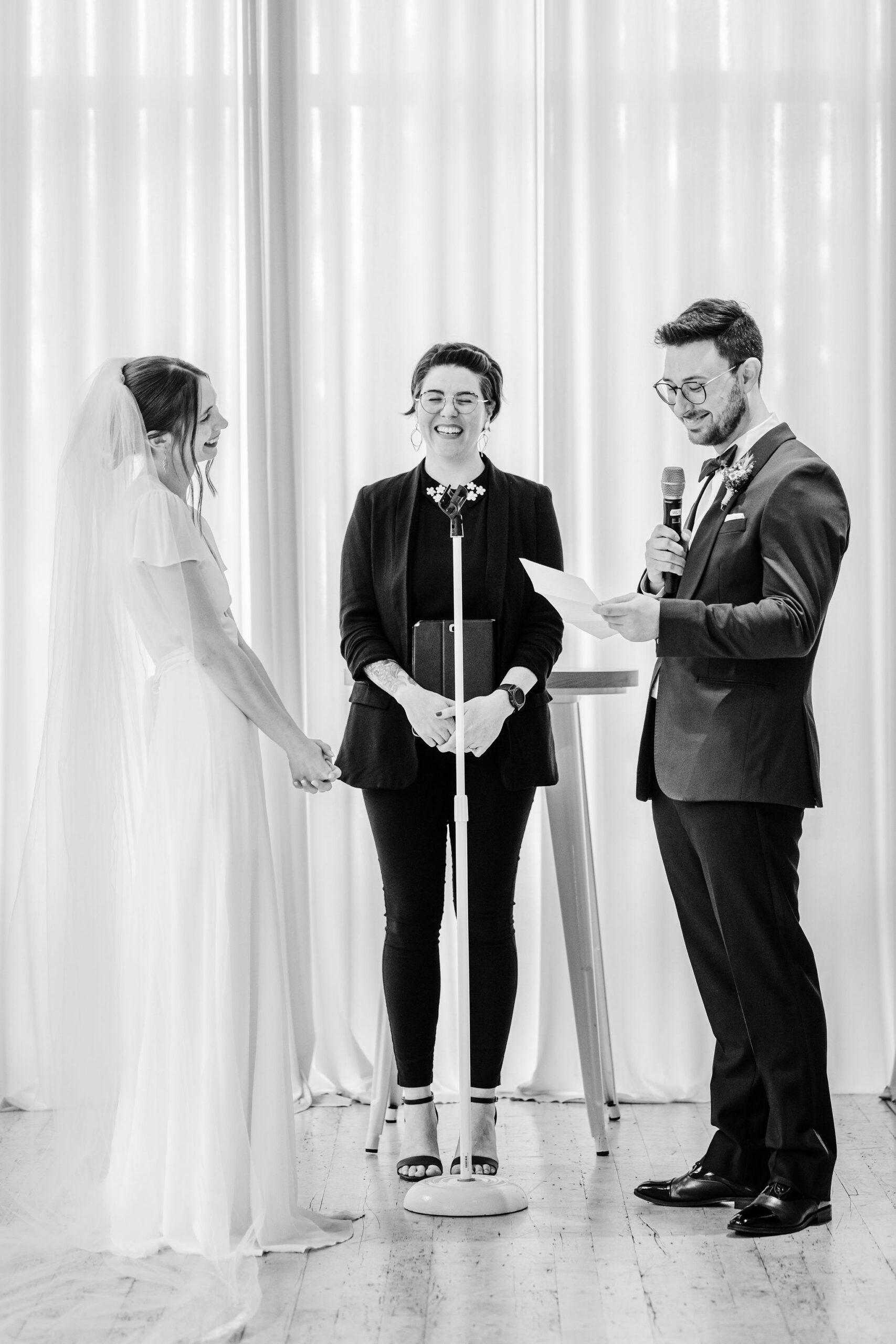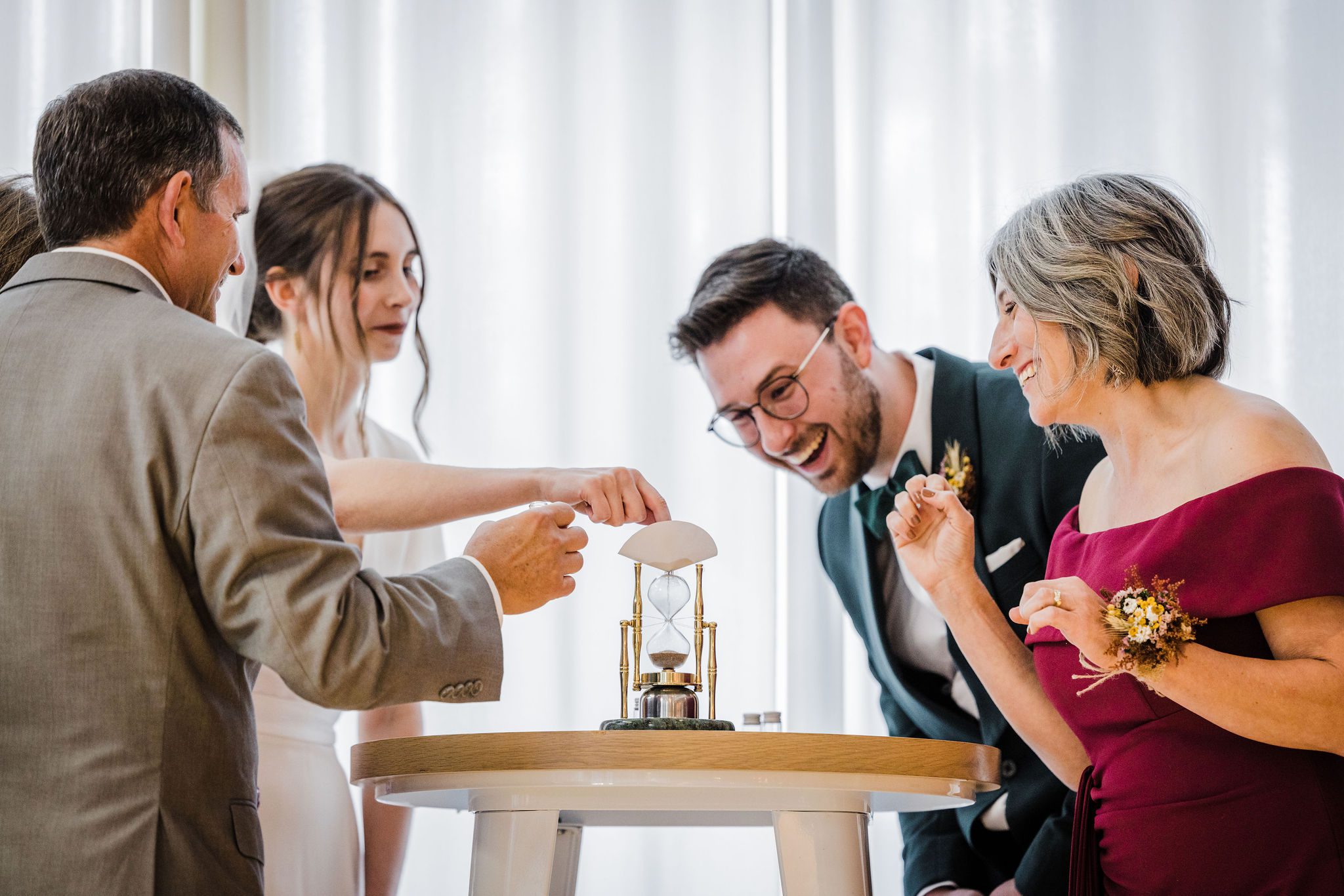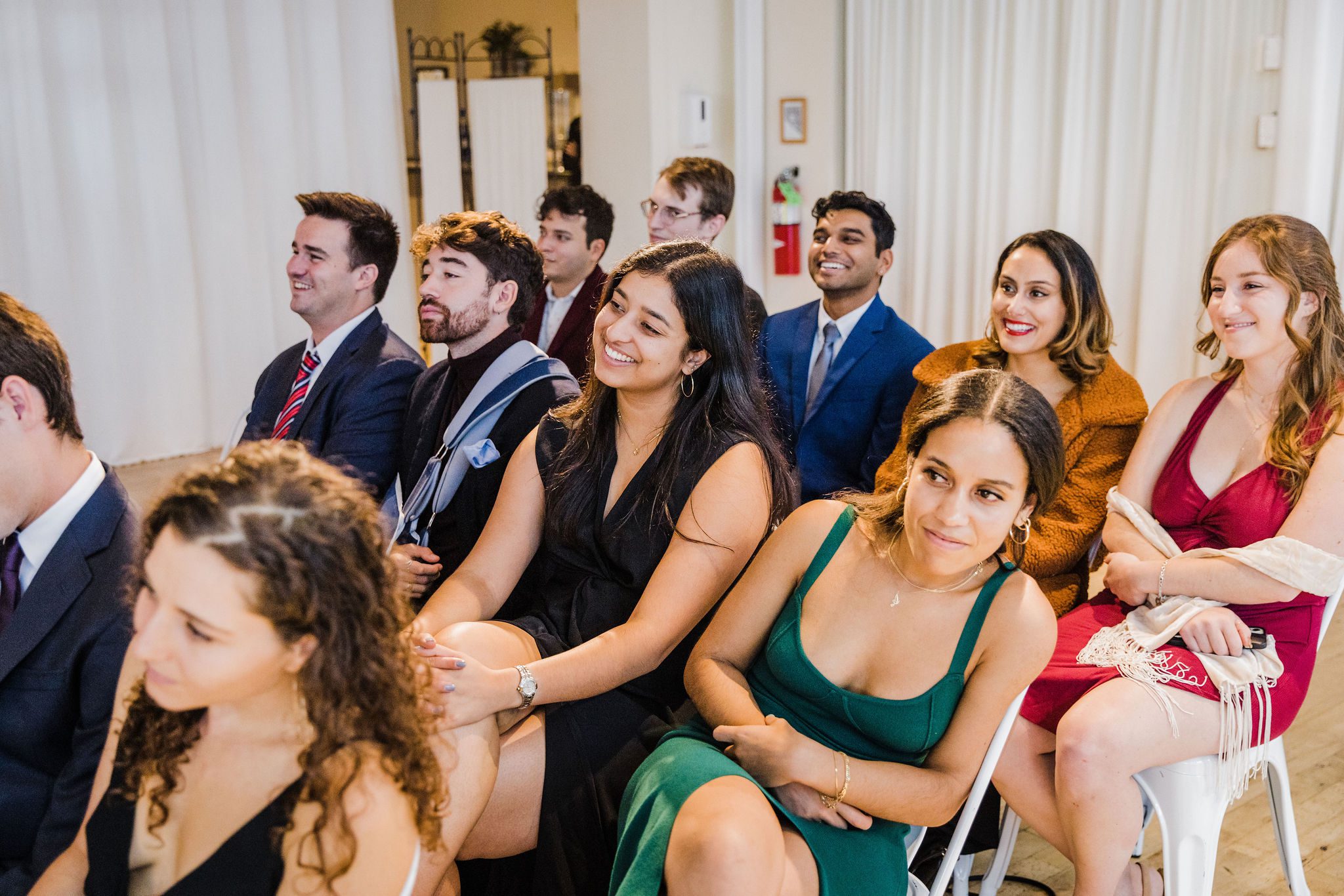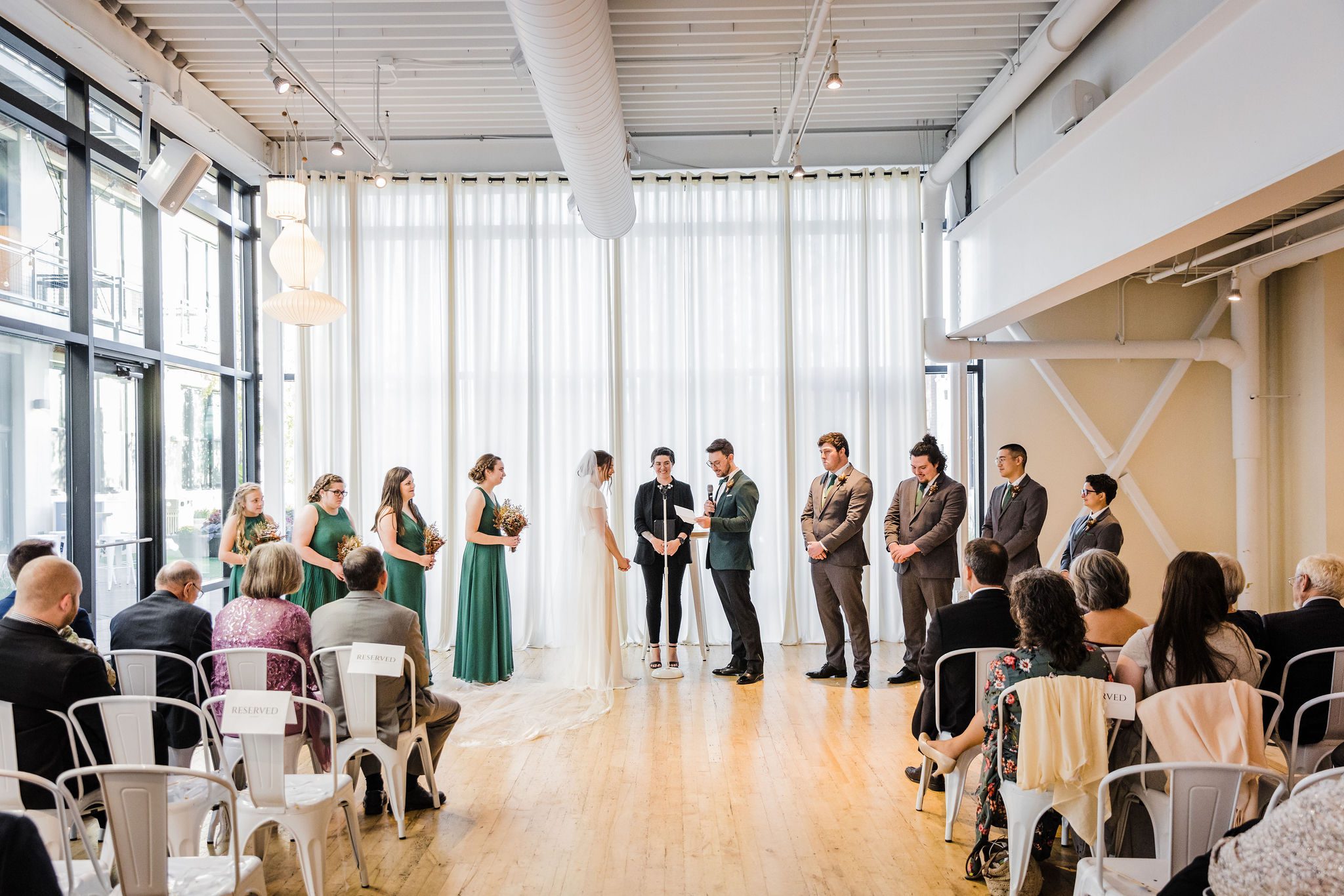 Something Unique in the Ceremony
Lizzie and Evan chose to incorporate a sand ceremony in their wedding at Greenhouse loft, but didn't stop at just pouring in sand themselves. Instead, they invited Evan's parents to pour sand from MA (where he is from) and Lizzie's parents to pour sand from MI (where she is from) before finally adding in a bit of sand from Chicago (where they live now). The sand was poured into a beautiful hourglass keepsake so that their pasts and present may continue to blend through the years.
Best Line from the Ceremony

"Intention is the name of the forward momentum game. It is also a key ingredient in a successful marriage. But I don't need to tell you two that. You already know how valuable it is to invest in your relationship. You have already been doing it. You know how to make intentional choices that build your lives around each other, and around what is best for your partnership. You consider each other's thoughts and ideas, values and desires, and then you move forward together, in step."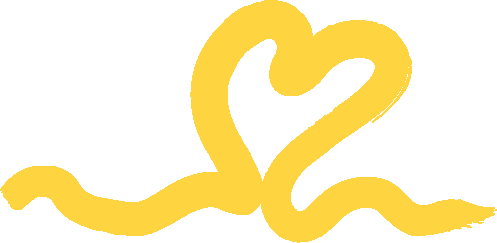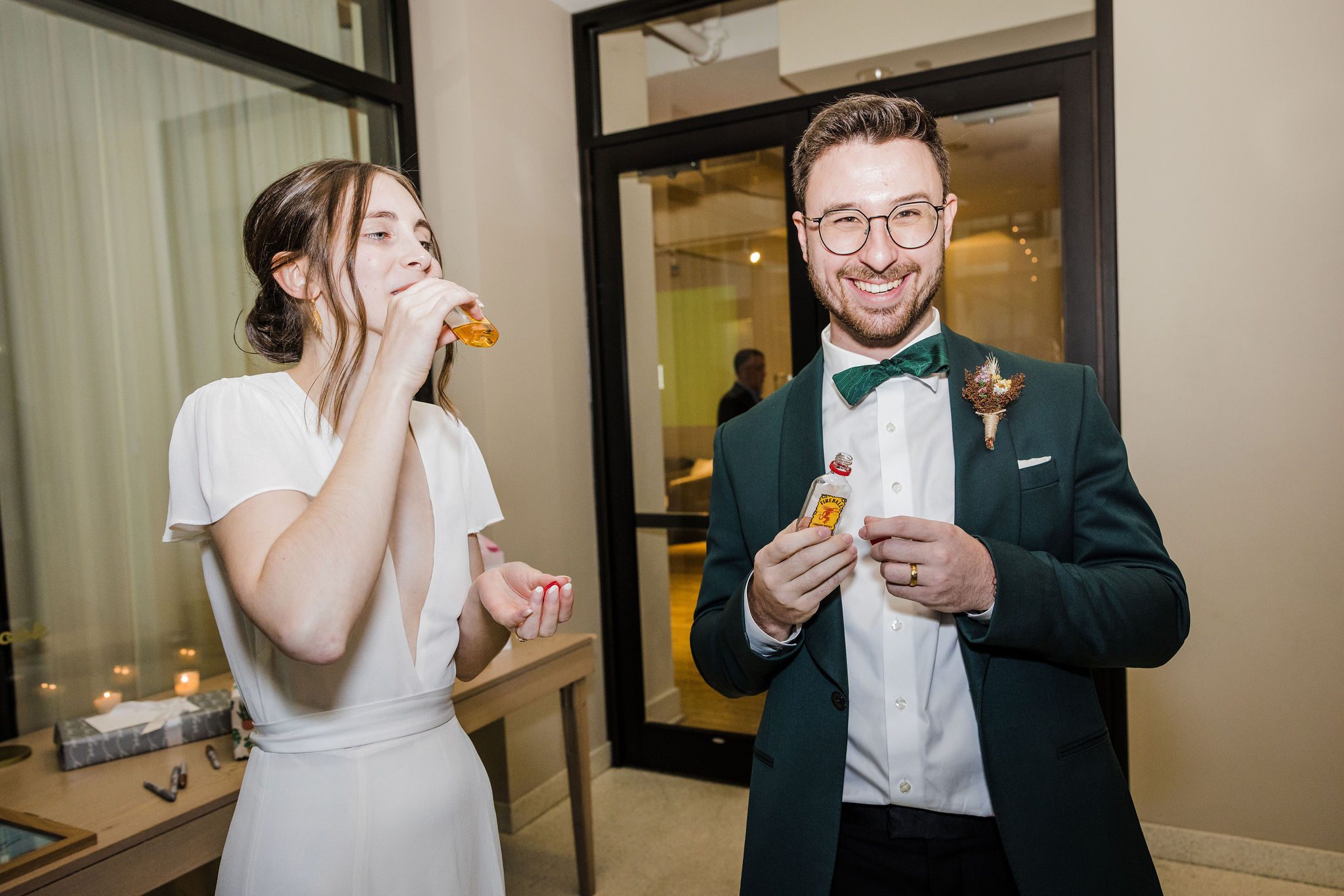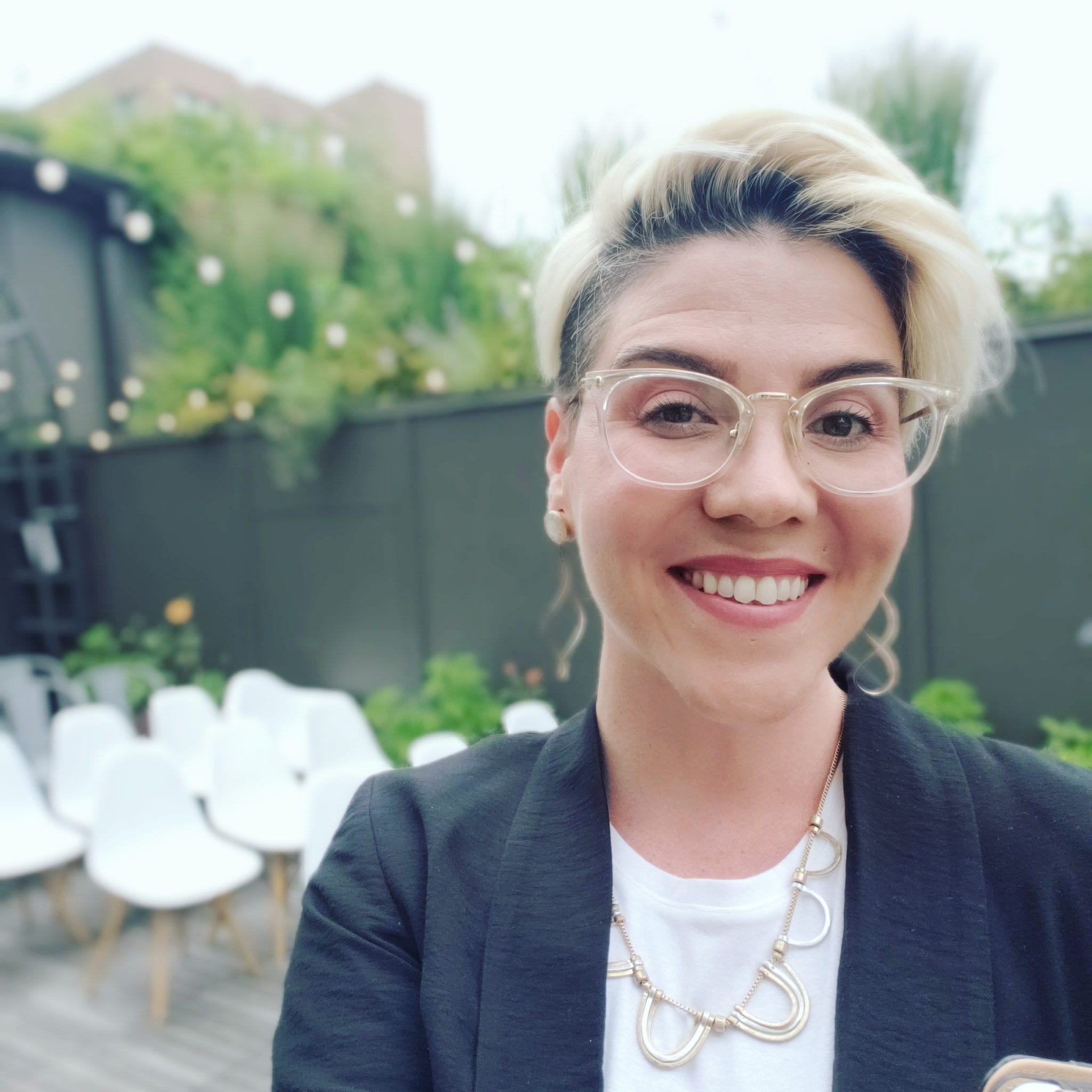 Kelly
Kelly's journey to officiating may seem sideways at first, having started as a live storyteller, before transitioning to freelance writer, followed by magically finding herself standing on stages talking to hundreds of women about the intersection of self-doubt, mental health, and motherhood. But the truth is that Kelly writes about journeys and growth, and isn't that precisely what marriage is?
Ready to make your moment,
your moment?