Think you've got the skills to be an awesome officiant?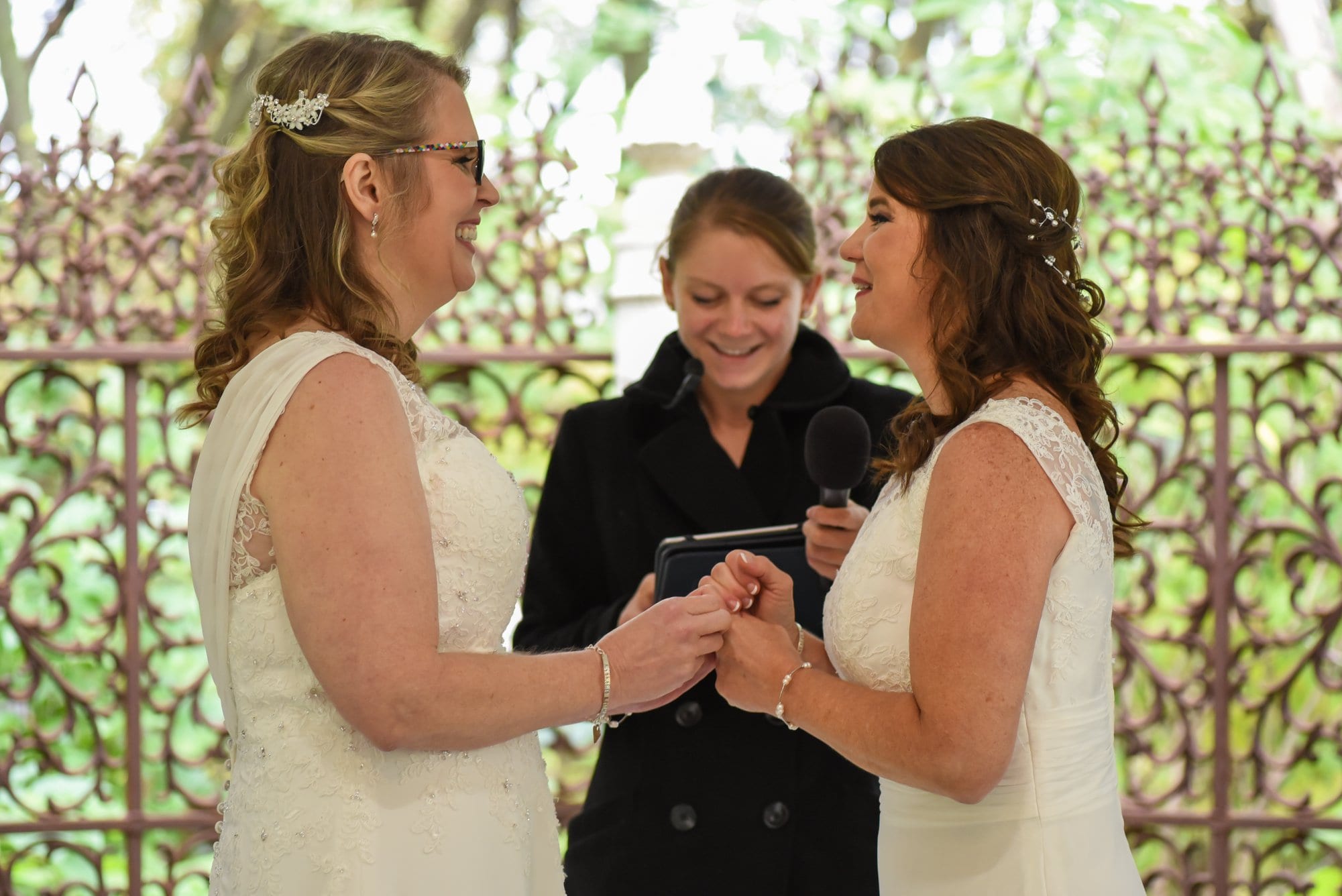 Your creative journey starts here.
Officiating weddings is one of the most fulfilling, challenging, and exciting jobs in the wedding industry. You'll be the vendor couples get to know the best and provide the most intimate service on their wedding day.
If this sounds like a good fit for you, check out the description below and apply!
We currently operate in :
Minneapolis
Chicago
NYC
LA
Denver
Paris
London
Barcelona
Cities in bold are cities we're currently accepting applications for.
Don't see your city on the list? Apply below and let us know where you're located!
IF YOU'RE LOOKING FOR A CONTRACT JOB THAT ALLOWS YOU TO BE YOUR CREATIVE SELF WHILE WORKING WITH FUN, RAD COUPLES GETTING MARRIED ACROSS THE GLOBE, THIS IS THE JOB FOR YOU!
We're looking for folks that:
Learn on the fly.

Weddings are changing constantly and require adaptation and the willingness to learn as you go.

Love public speaking.

If you look forward to speaking in front of a crowd, this job is for you!

Have an interest in the creative process. Curious how to tell a great story? Want to improve your writing skills? Hit the apply button below!

Quickly respond to emails.

Our couples expect us to be speedy with our replies. We ask that all emails are answered within 24 hours.

Aren't conversation-shy.

You could talk to a wall for an hour about anything if you had to.

Are passionate about making a difference and standing up for rights. Our weddings give back to LGBTQ orgs. You'll need to align with our values and have a passion for making the world a better place through your work.

Thrive in a tech environment.

We're a primarily digital company and utilize various different software to work efficiently. You'll need to be comfortable working in different software.

Have weekend availability, including Fridays.

It's no surprise that weddings take place on weekends, and we'd like you to be available then, too.

Can sell.

You'll need to be comfortable in sales and if you're not, you'll need to be willing to learn.

May be able to speak other languages.

We receive multiple requests for ceremonies in Spanish. If you can speak this, awesome! While we don't require this, it's a nice-to-have.
What You Can Expect From Us:
A fast pace, ever-changing working environment. There's never a dull day around here!
Learning and development from Liz, including an upcoming, internal-only training course on how to write exceptional wedding ceremonies.
Life-long friends. Many of us stay in touch with the couples we work with and are close to our co-officiants as well.
The chance to officiate in other cities. We're located in 5 cities in the USA and 3 cities in Europe.
New skills that will help you in any working environment. You'll learn how to sell, create meaningful connections, and hone in your creativity. 
"Everyone always says to spend the money on a good photographer and (ideally) on the food, but no one ever really said much about the officiant. We aren't particularly religious, so weren't sure how to pick an officiant. To be honest, we saw Liz Rae Weddings had good reviews and we liked the price, so we went with them. I kid you not–it was the best decision. The ceremony, although pretty short, set the tone for the rest of the day, and Liz was perfect. She got to know us over a few meetings for coffee, and then we all collaborated on the ceremony details. To this day, we still get people talking about how authentic our ceremony was, and how it was so great to have a good friend be able to be the officiant. No one could believe we didn't know her before this process, because she managed to capture our personalities perfectly. We wanted some traditional aspects, but other unique ideas as well, and she incorporated them all into an absolutely idyllic ceremony. I will forever be grateful that we went with her, because it really was the perfect start to our wedding celebrations, and, as cheesy as it sounds, to our marriage. Give her a call. I promise you won't be disappointed!"
"A little background: I was not really excited to get married. Don't get me wrong, I love my wife and was happy to make the commitment, I just hate being the center of attention and I'm not big on sentimental things. I like to joke that my wife is overflowing box of empathy and love, and I'm basically an emotionless automaton. Ok I'm exaggerating, but you get the idea. ANYWAYS, we found Liz when looking for non-denominational officiants. If I was going to have a wedding I wanted it to at least be modern, laid back, and fun. I had heard far too many bridezilla/groomzilla horror stories and wanted a chill wedding where everyone could relax and have a great time. From the start, Liz was super friendly and accessible. We met in person a few times and got to know one another over a few beers, and gave her an idea of what we were looking for. So far so good. One of my favorite things about the whole process was the collaborative aspect. Liz shared a link with us to a google doc early on where she would flesh out raw ideas and eventually write out our ceremony. This gave us a great opportunity to make suggestions and comments on the ideas as well as the actual writing of the ceremony. At first, we let Liz do her thing, but once the ceremony started really coming together the collaborative tools allowed us to feel like we were a part of the process. Liz also encouraged us to take part in the writing as much as we wanted, which let us put some really personal touches on some of the wordings and add some parts of our own as well. The ceremony went great. Honestly there is not much else to say other than she did an incredible job. I think the following basically sums it up: With the exception of our very best friends and family (who already knew about Liz), quite literally EVERYONE at the wedding thought Liz was an old friend of ours. They were completely shocked when we were like "Nope, we just found her online a couple months ago". She captured the exact tone we wanted, and everyone we spoke to said "that ceremony was so you guys!". Thanks Liz!"