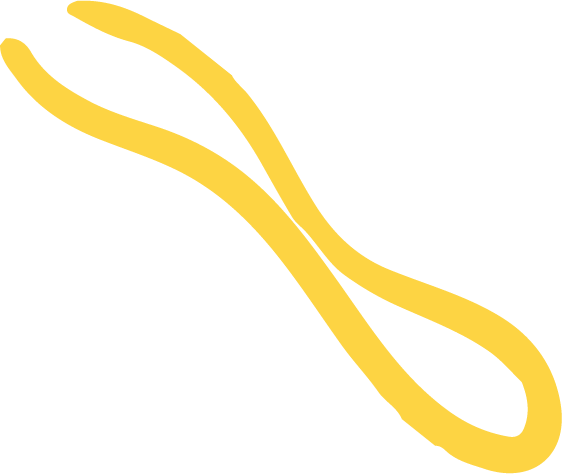 Northern Minnesota
A ceremony you'll never forget in the city with 10,000 lakes is just a click away.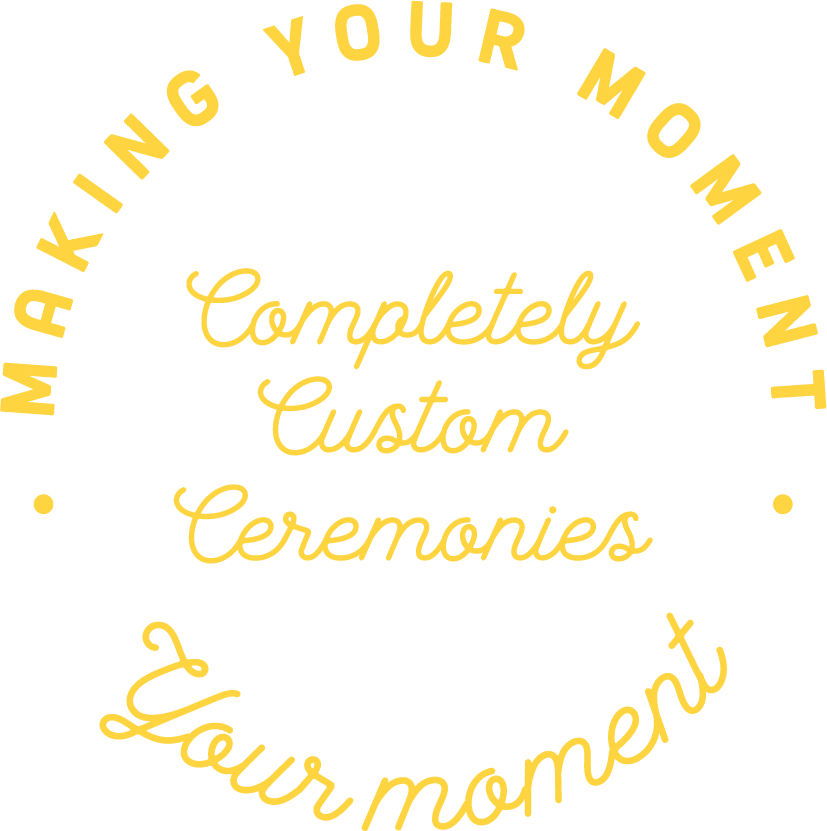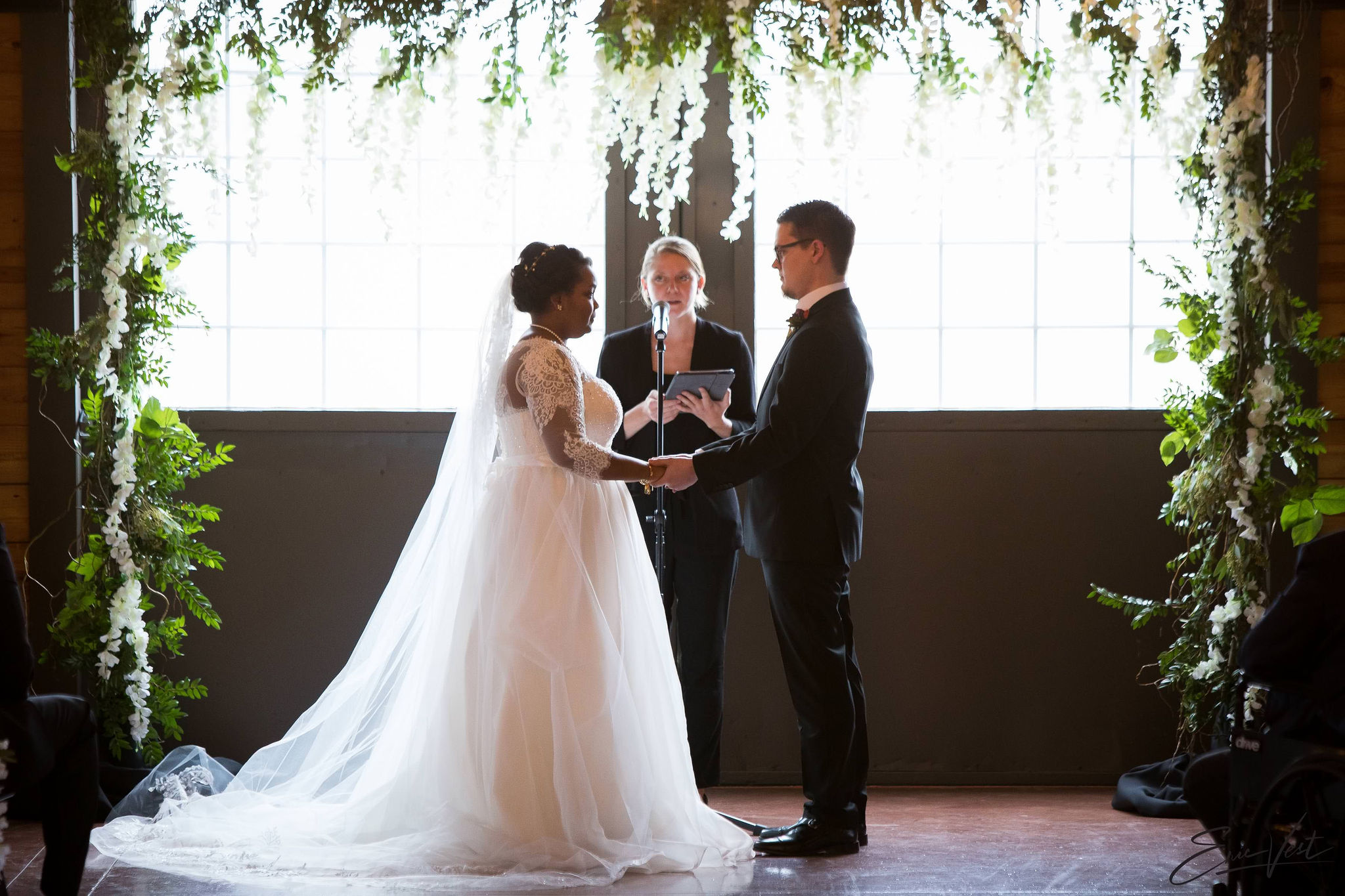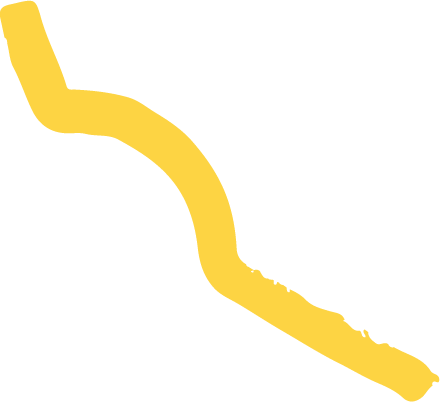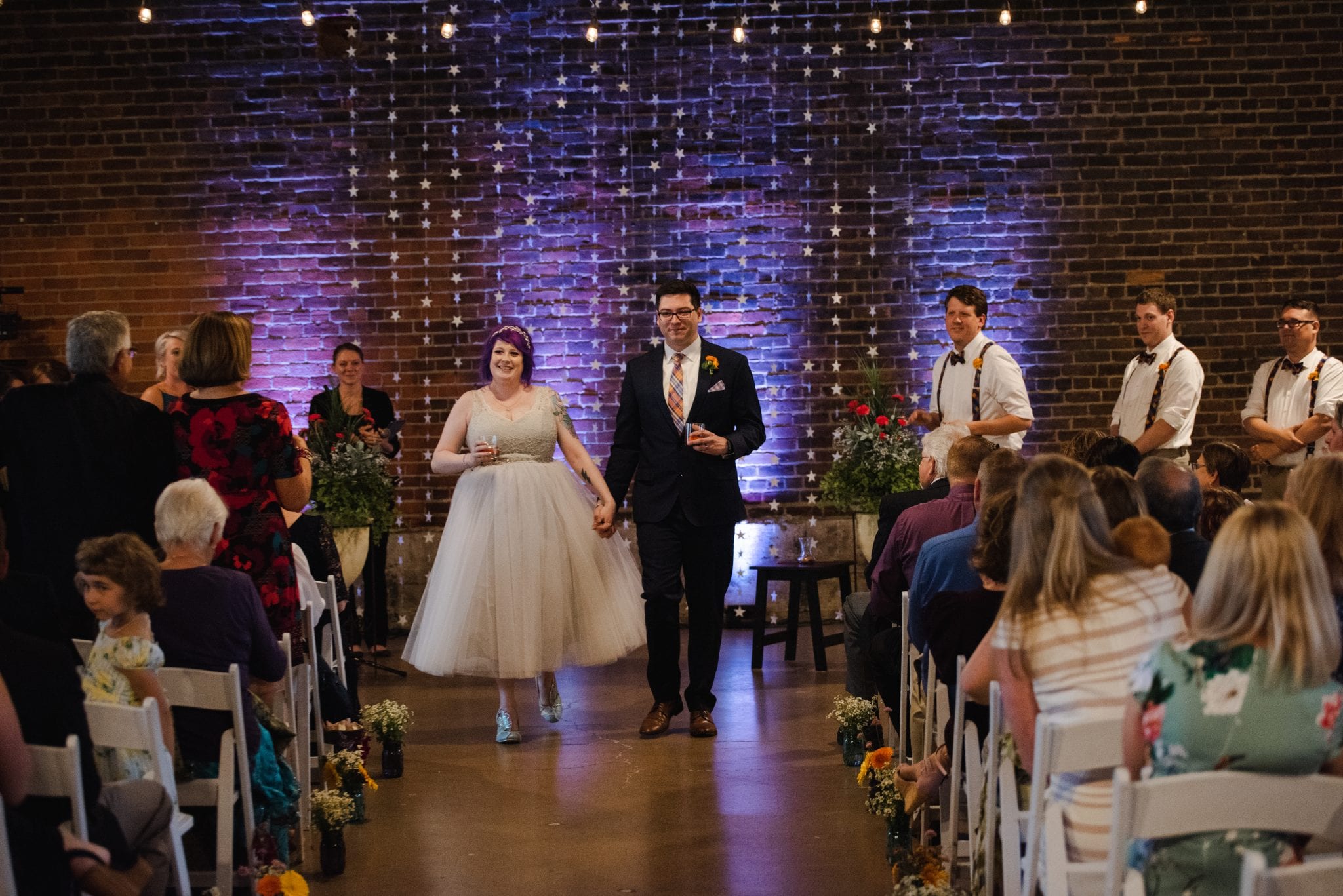 All of our packages include an innovative, immersive ceremony writing process.
It's your story. Tell it through your ceremony.
Pricing ranges between $475-1000.
1
Getting to Know You Through Unlimited Meetings
We'll send a questionnaire to learn about you two. Your answers will help us guide the following conversations together. We like to keep our conversations casual like friends chatting. We'll ask some questions to help you tell your story, probably over dinner or a glass of wine. If you're open to it, we love talking to family and friends to obtain more insight into you.
*applies to all packages except our base package, an affordable option for couples with limited budget.
2
Writing Your Story 100% Template-Free
Our writing process is truly like none other. We'll send a link to a Google Doc so you can be part of the process while we write your ceremony 100% from scratch. We'll setup additional meetings to keep learning about you and revise the ceremony until it's perfect. We don't use templates or filler material.
3
Prepping You for Your Day
No matter how big or small your ceremony is, every couple has access to The Vow Journal, Vow Sessions and The Rehearsal Guide, all materials to help you prep for your day. You'll head into your ceremony with nothing to worry about – we'll guide you through the entire thing!
We had the pleasure of working with Liz as our officiant for our "minimony" this past October and will be working with her again next year for our "sequel" wedding. Working with Liz has been an amazing experience! She wrote the most beautiful and customized ceremony that I could have only dreamed about. She took the time to learn about both of us and was more than willing to have meetings with us throughout the writing process. She was so helpful before Covid hit (not only with wedding things but also with travel recommendations for a trip I was taking to London) but once we realized we had to start looking at different options she was the first vendor we reached out to. At this point she was not only our officiant but also a friend. She was able to help us figure out what our next steps would be and even shared some things that she had seen other brides doing as we were flying blind. We are so excited to work with her again for our ceremony next year, she is such an amazing person to be around! I couldn't recommend Liz or the rest of her team enough!
— Lauren
Liz was amazing. Planning a wedding during a pandemic is hard, but Liz was great with virtual meet ups and a safe social distanced meet up. She asks questions to find out about you as a couple, but does it in such a relaxed way, it truly felt like talking with a close friend. In fact many of our guests asked how we knew Liz. She was professional and receptive to feedback. My husband and I both hate public speaking and so we opted not to write our vows, but we had input into what was and wasn't said at the ceremony and Liz wrote some modernized vows that were perfect for us. I know she helps couples write their own too if that's something people are interested in doing.
— Callista
There are not enough good things to say about Liz! She was incredible in every way. When looking for an officiant, it was important for us to have someone that appreciated people from every background because we have such diverse friends and family. From our first zoom conversation, we immediately felt comfortable and excited. When we received the first draft of our ceremony, we were in awe. She truly listened and learned about who we are as a couple and individuals. Our ceremony was fully customized, fit our vision and truly expressed our love for one another. We cannot recommenced Liz enough to anyone who wants a full expression of their story, who they are as individuals and their journey forward as a married couple.
— Brittney
All Inclusive
Starting at
Free Vow Journal prompt books (after January 2023) by I Just Want to Say

---

Fully customized ceremony (100% from scratch – no templates!)

(+ Unlimited Face to Face meetings)

(+ Wedding any day of the Week)

(+ Assistance with wedding vows)

(+Officiant at rehearsal)

---

Video questionnaires for you two and your family + friends which you can keep as a memento

---

Any location 40 miles within the Duluth area

---

Rehearsal Guide

---
Free Vow Journal prompt books (after January 2023) by I Just Want to Say

---

Fully customized ceremony (100% from scratch – no templates!)

(+ Unlimited Face to Face meetings)

(+ Wedding any day of the Week)

(+ Assistance with wedding vows)

---

Video questionnaires for you two and your family + friends which you can keep as a memento

---

Any location 40 miles within the MSP area

---

Rehearsal Guide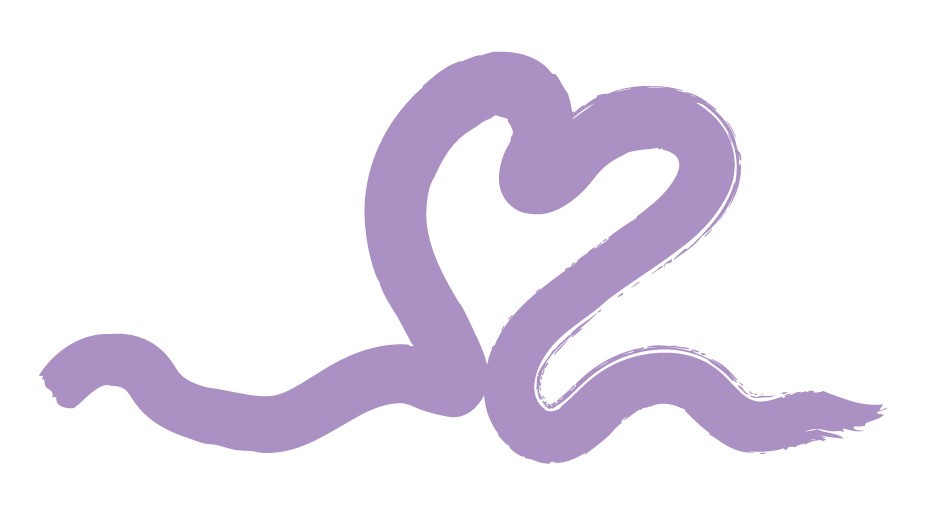 Your Team of Officiants
All of our officiants are professionally trained storytellers and writers with prior experience telling stories. Read and watch a bit more about them below!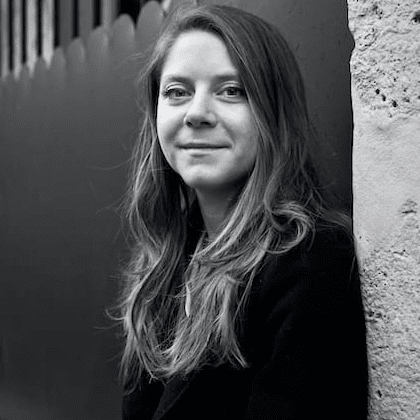 Liz has very limited availability in this city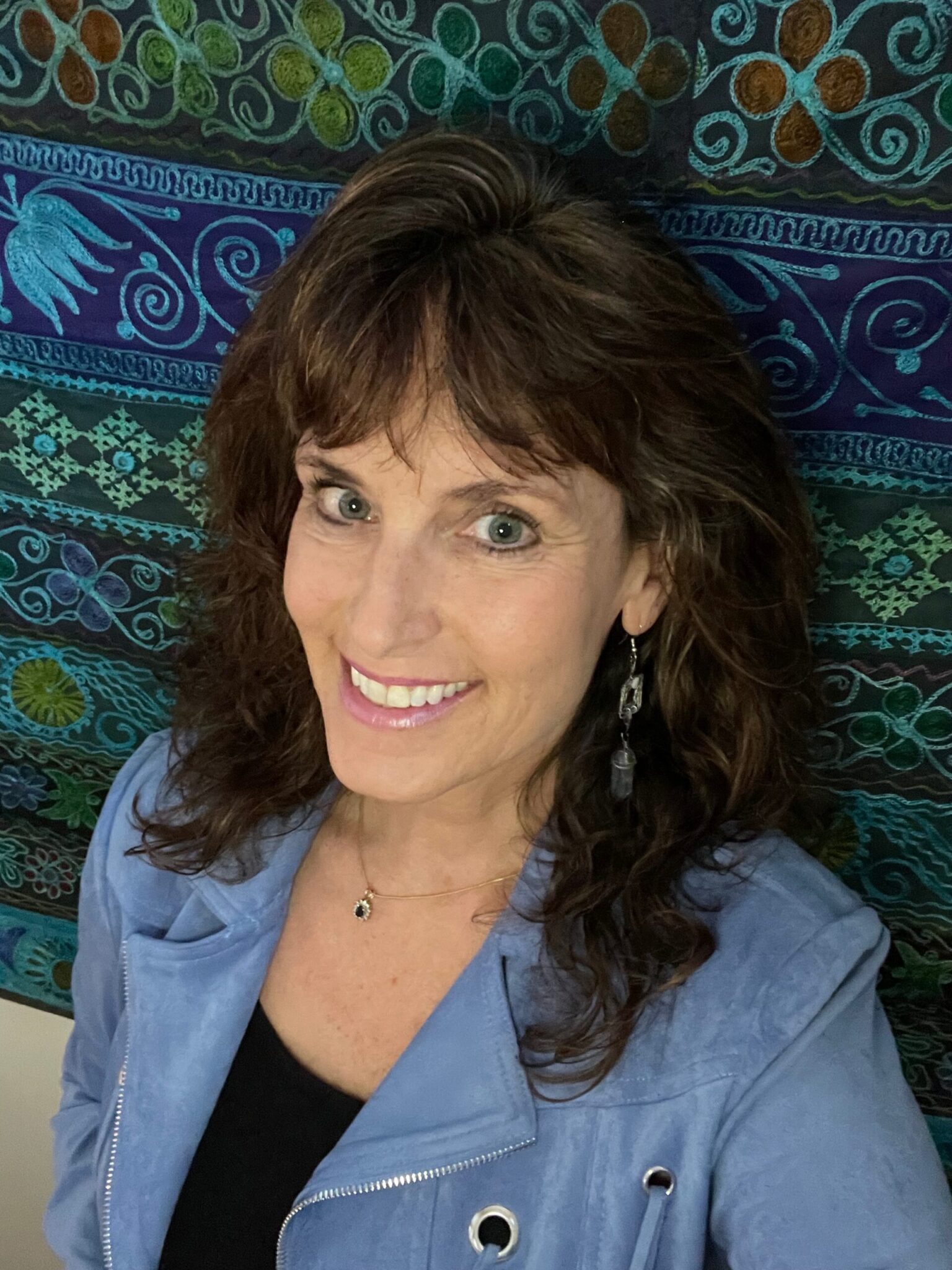 Julie
Officiant
she/her
Julie grew up in a Jewish community in Minneapolis in the 1970's; surrounded by celebrations, matzo ball soup "to die for," strong women (her aunt Fritzi Haskell opened Haskell's liquors after prohibition) and a healthy sprinkling of guilt.
Always a free-sprit, Julie attended college in Southern California, got a degree in journalism and spent her time in a Yoga community, before it was cool. She moved back to Minneapolis in 1990 and helped pioneer the Yoga scene in the Twin Cities; teaching to professional and college athletic teams, university dance and theater students and at luxury resorts worldwide. She later went to graduate school to become a relationship therapist and coach.
Julie's own wedding (over 25 years ago) was the second-best day of her life – next to the birth of her daughter. Last winter she decided to create soulful experiences for other couples on their special day. Her approach is friendly, personable and supportive as she guides you through your ceremony.
Julie's excited to meet you and get started creating a wedding ceremony you'll love!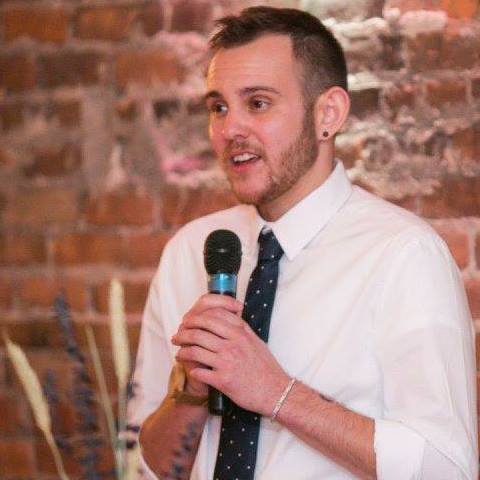 Dan
Officiant
(he/him)
While Dan may tell you he's always been a Minnesotan, claiming "Minnesota Nice", he moved to Minnesota in 2008 from a small town in South Dakota where he was raised. He's proud to call Minnesota home, even when braving the bitter cold.
Outside of the Chicago Cubs, Dan's true passion is people. His positive attitude, desire to help and persistence is his driving force. Although his goal at one time was to be a police officer, he's found that his passion to help has led him in other directions focusing on more customer centric roles.
Dan was first asked to perform a friend's wedding ceremony back in 2009. From this moment, he fell in love with celebrating the magic that happens on a couple's special day. Since this time he has had the opportunity to celebrate with several couples and looks forward to many that are yet to come!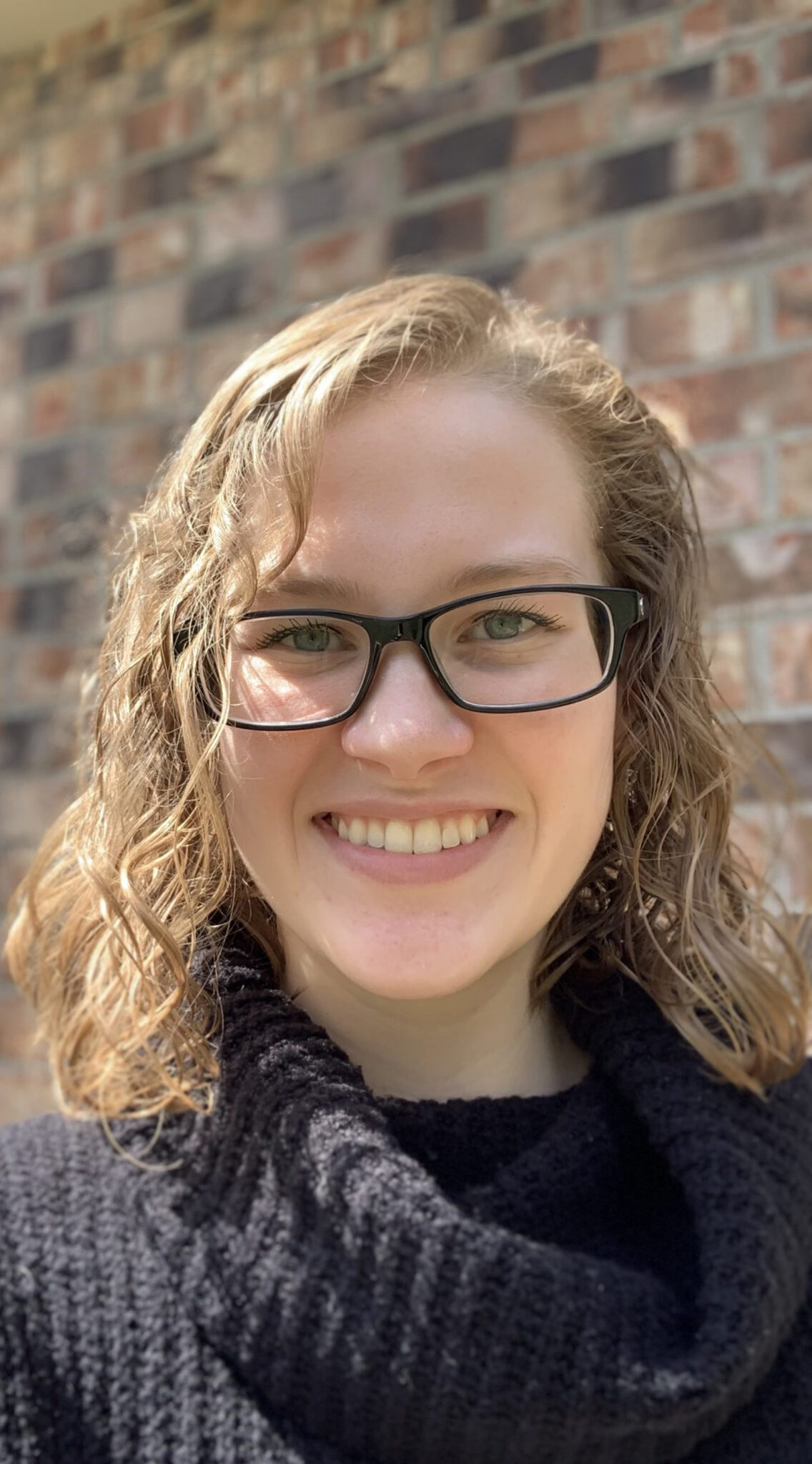 Emma
Officiant
(she/her/hers)
Emma is a born and bred Minnesotan, and proud of it! While she has traveled to many destinations, Minnesota has always been home, even with the sometimes harsh winters. But, that just makes the beautiful springs and summers all the more enjoyable, especially because that means it's cabin time!
Emma has been passionate about the arts for as long as she can remember; it's no wonder that she studied music and theater in college. She loves connecting to characters, stories, and music, and she also loves to connect with people. As a high school speech coach, she is blessed with the opportunity to work with students and fellow coaches who share those passions, and who get excited about creating something unique.
When not at her day job as a Special Education Paraprofessional, or coaching, Emma also performs regularly as a backup dancer/singer for Twin Cities drag queen, Roxi Manacoochi, and performs in other shows around the cities, as well. Her hobbies include reading, playing music, doing yoga, traveling, and watching movies/TV (probably too much, haha, but definitely not).
When Emma's brother and sister-in-law asked her to officiate their wedding, there were no words to express the love and honor she felt. It was a true joy to be a part of their day in that role, and she would be thrilled to share your day with you!
Emma likes to blend humor and light-hearted fun with those special, meaningful moments, and she looks forward to creating your unique blend!
She can't wait to connect with you, and hear your story!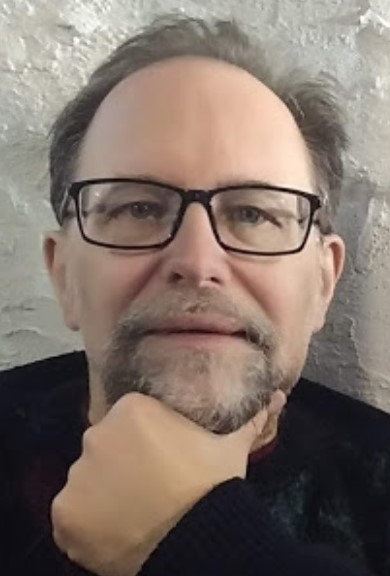 Mark
Officiant
A native of Minneapolis who spent his summers at his grandparent's lake place, Mark is a Minnesotan through-and-through, even though at various times he has also called Colorado, Missouri, Iowa, and New Orleans home.
A poet who started out filling notebooks during cross-country jaunts on innumerable Greyhound busses and also while working nights at a small donut shop during high school, he brings a unique perspective to every situation, every story that needs telling. Storytelling with unique insight and honest affection.
Especially when that story needs to be told with a laugh, or a smile.
A former radio announcer, and stage veteran of high school and community theatre, there is rarely a situation that Mark won't embrace with gusto or that catches him off-guard. You're in good hands with him at the helm of your wedding.
Looking for a different approach to your ceremony? The more off-beat, the better.  If you have a wedding idea that you're holding back on because you're not sure 'if you can' Mark is your guy.  Whether it is a groom singing with his in-moments-mother-in-law or a family-blending knot tying for five (one that you do not learn in scouts!) to reading (in Swedish) an email from a wedding couple's Swedish Vallhund,
Mark is the guy you want to take your 'not sure' to 'yeah, piece of cake.'
Mark looks forward to working with you and making your day everything you want it to be.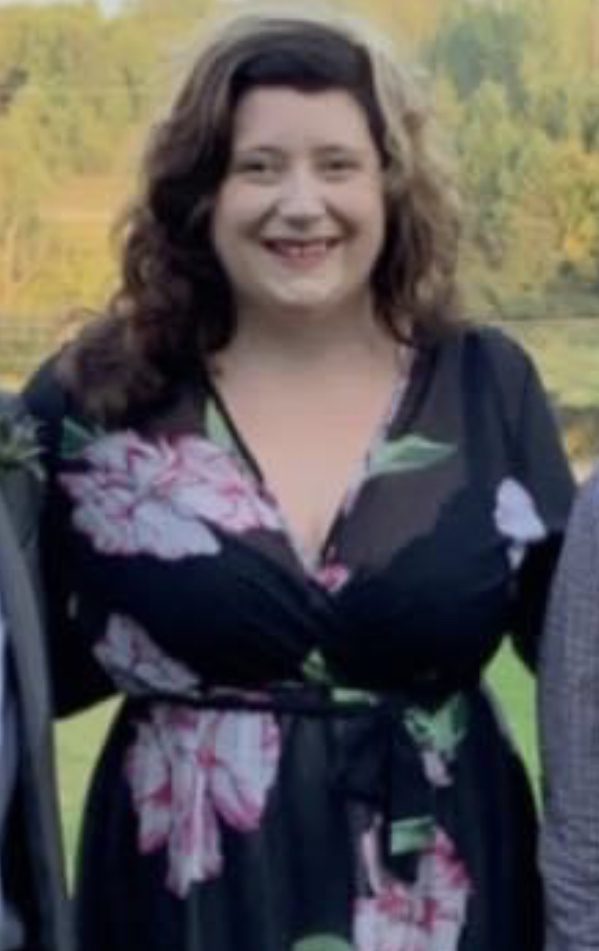 Victoria
Officiant
Like a fellow Minnesotan F. Scott Fitzgerald, Victoria loves "the inexhaustible variety of life". Becoming ordained in 2018, after having worked on the catering side of weddings for so long, Victoria wanted nothing more than to continue to be part of peoples love stories.
Born and raised in the Twin Cities, her heart is and has always been in northern Minnesota, she attended the University of Minnesota Duluth, where she had to ski to class… more than once. Once she had her B.A. in French Studies and her B.B.A in Organizational Management, it was time to pass the skis on and come home to the cities.
When she isn't writing ads or legal notices, Victoria loves to cook, play video games, garden, paint, and spend time with friends.
She can't wait to meet you and help create the greatest day of your life!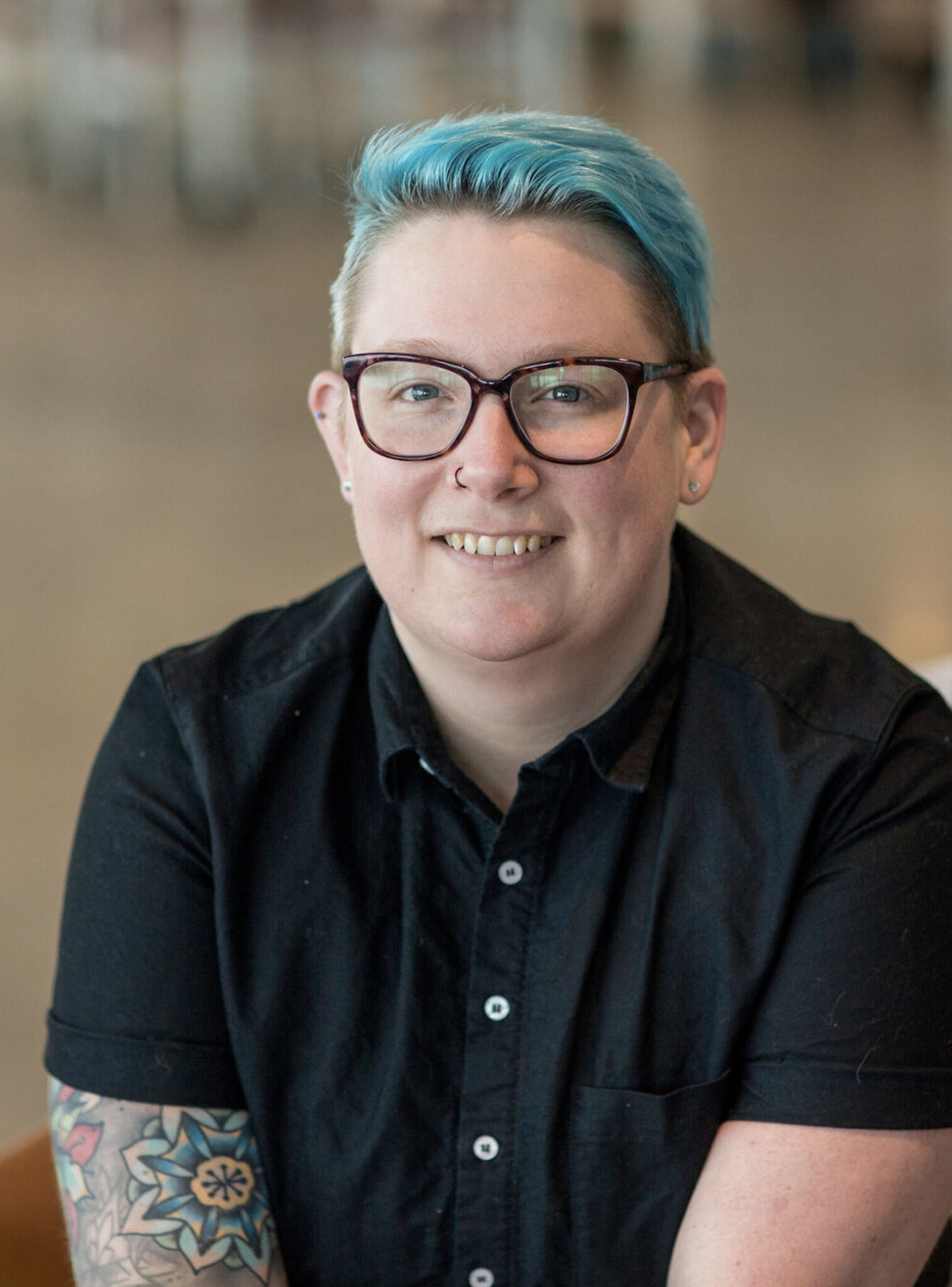 Sam
Associate Officiant
(she/her)
Sam has lived several places in her life, grew up in Southern California, spent some years in Tulsa, Oklahoma and has called Minneapolis her home for the last few years.
After spending time so many other places it is great to have somewhere that finally feels like home.
Sam went to school for theatre and loves to read, but is also very into technology, coffee and helping people.
She lives with her partner Bek and their two cats, Maybel and Opal.
When she's not performing ceremonies, she is likely at her day job helping people at a software startup.
Sam can't wait to get to know you and help make your day memorable.
5 Elements to Consider When Choosing Your Wedding Ceremony PhotographerWedding TipsA Lil' Intro So, you're engaged and ready to start planning your...
read more
Book Your Ceremony
Once you've filled out this form, we'll get back to you within 24 hours to setup a video call. After the call, the contract we'll send you is valid for three days. We can't wait to meet you!
If you have any troubles filling out this form, contact us directly at [email protected]