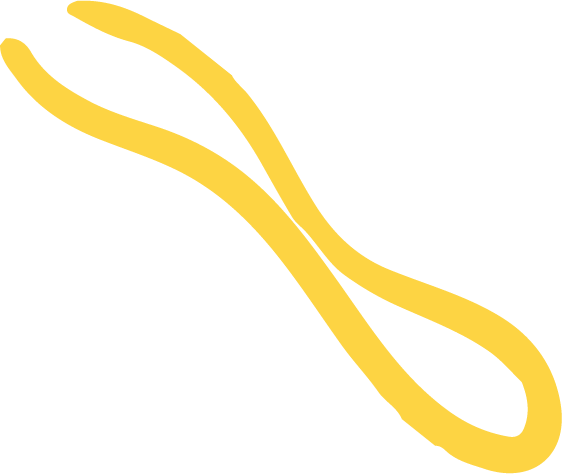 PARIS
A ceremony you'll never forget in the city of lights is just a click away.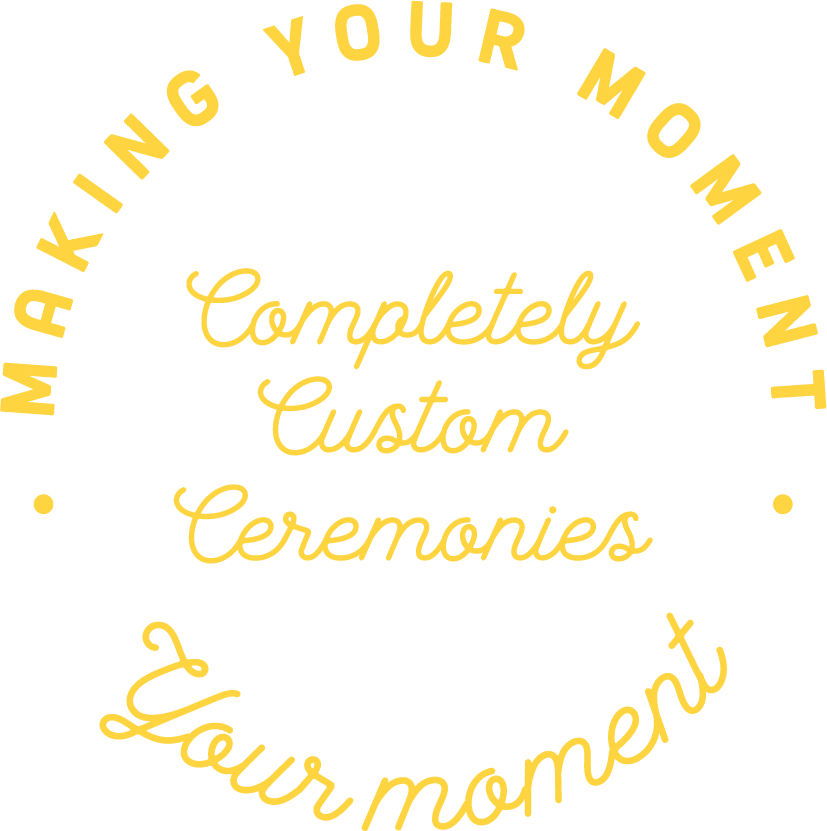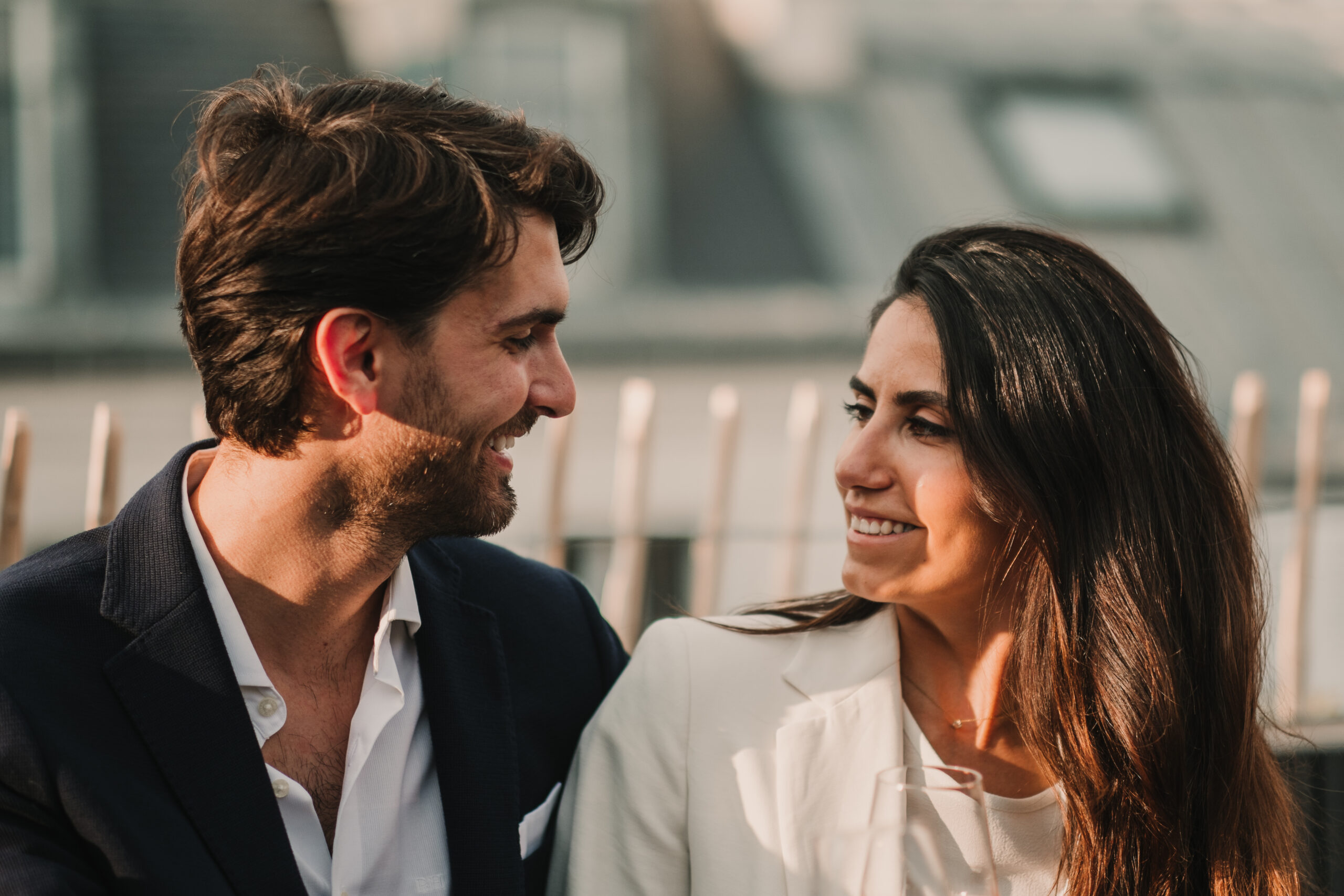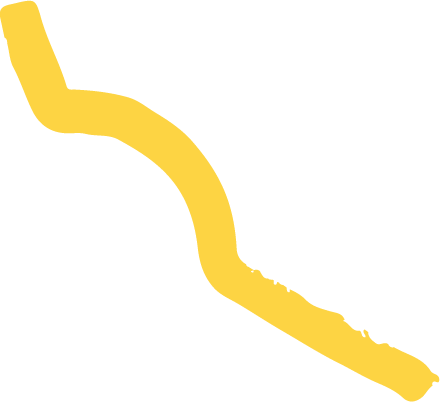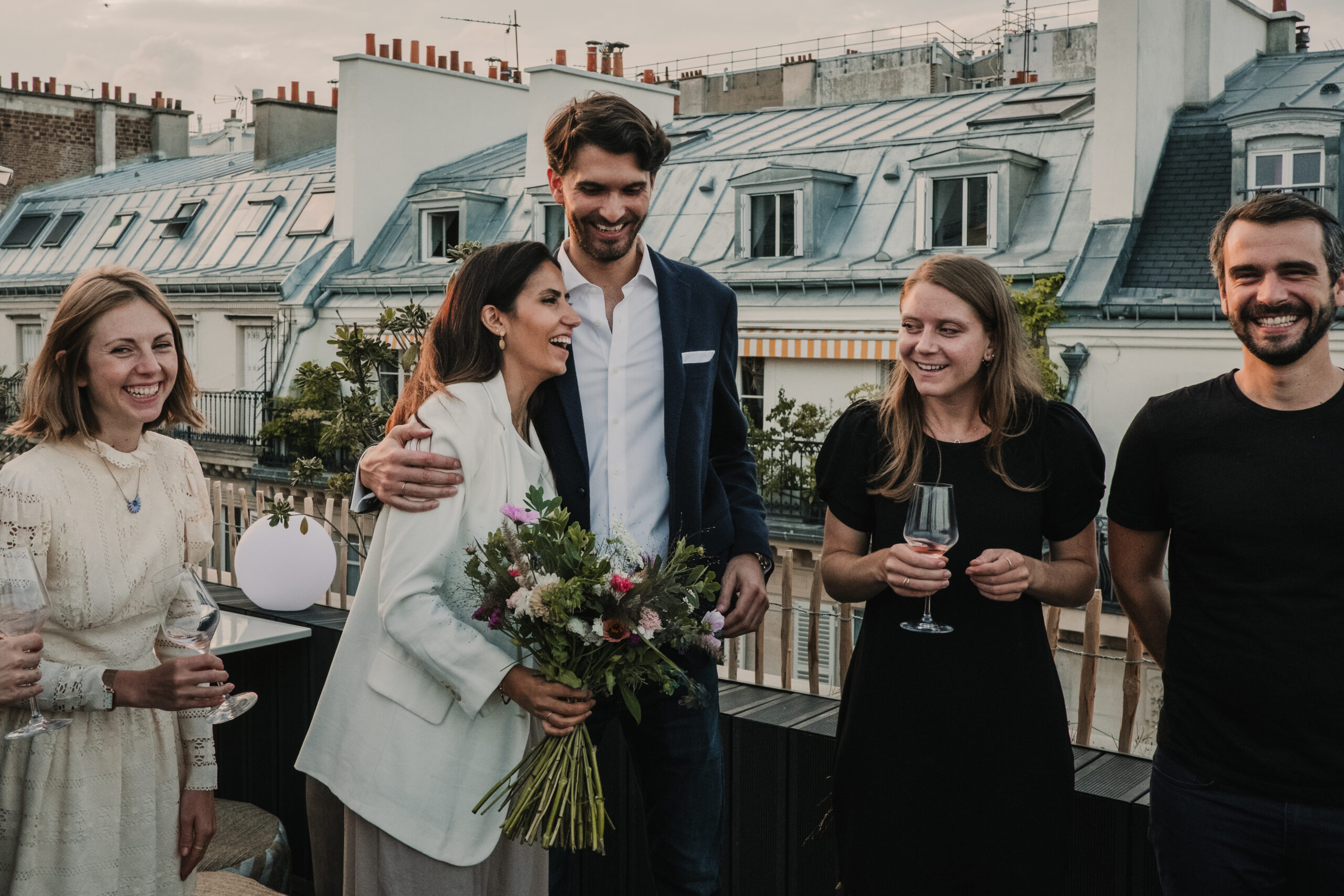 All of our packages include an innovative, immersive ceremony writing process.
It's your story. Tell it through your ceremony.
Pricing ranges between $550-$900.
1
Getting to Know You Through Unlimited Meetings
We'll send a questionnaire to learn about you two. Your answers will help us guide the following conversations together. We like to keep our conversations casual like friends chatting. We'll ask some questions to help you tell your story, probably over dinner or a glass of wine. If you're open to it, we love talking to family and friends to obtain more insight into you.
*applies to all packages except our base package, an affordable option for couples with limited budget.
2
Writing Your Story 100% Template-Free
Our writing process is truly like none other. We'll send a link to a Google Doc so you can be part of the process while we write your ceremony 100% from scratch. We'll setup additional meetings to keep learning about you and revise the ceremony until it's perfect. We don't use templates or filler material.
3
Prepping You for Your Day
No matter how big or small your ceremony is, every couple has access to The Vow Journal, Vow Sessions and The Rehearsal Guide, all materials to help you prep for your day. You'll head into your ceremony with nothing to worry about – we'll guide you through the entire thing!
My wife and I hired Liz for our small wedding this fall and had a wonderful experience working with her. The ceremony script turned out amazing, capturing bits of the story of our relationship, values we share, and a few funny anecdotes. Through the planning process it was always a pleasure to hop on a video call with Liz, and she did a great job keeping us up to date on her progress. It was truly a highlight of our wedding planning this year – much of which had been derailed by the global pandemic. We recommend her highly to anyone getting married in 2020 or beyond!
— Sean
Liz is such an amazing person to work with! We booked her before COVID hit, and when we had to make a bunch of adjustments she accommodated us in every way possible. She made sure we were comfortable with the ceremony and wrote a beautiful personalized piece that fit us perfectly. We are also having her write our "vow renewal" ceremony for next years large reception (COVID allowing). She coached us through the entire ceremony, made sure we knew what to do, and made herself available for questions anytime! She was always super quick to respond and just such a genuinely warm and happy person to speak with. I cannot recommend Liz enough to anyone looking for a beautiful, personalized ceremony, and wants to work with such a dedicated and kind person!
— Chelsea
Elizabeth was an amazing officiant! We reached out less than a month before the wedding and she was super accommodating and did an amazing job. After the ceremony, our parents actually asked if we wrote the ceremony and had her read it — that's how well she captured our relationship. An absolutely beautiful job. I started crying 2 sentences in.
— Alisha

Fully customized ceremony (100% from scratch – no templates!)

---

1 digital meeting

---

Monday-Wednesday Wedding

---

Any location 40 miles within the Paris area

---

Video questionnaires for you two and your family + friends which you can keep as a memento

---

Rehearsal Guide
All Inclusive
Starting at
Fully customized ceremony (100% from scratch – no templates!)

(+ Unlimited Face to Face meetings)

(+ Wedding any day of the Week)

(+ Officiant at rehearsal)

---

Video questionnaires for you two and your family + friends which you can keep as a memento

---

Any location 40 miles within the Paris area

---

Rehearsal Guide
Fully customized ceremony (100% from scratch – no templates!)

(+Unlimited Face to Face meetings)

(+Wedding any day of the week)

---

Any location 40 miles within the Paris area

---

Video questionnaires for you two and your family + friends which you can keep as a memento

---

Rehearsal Guide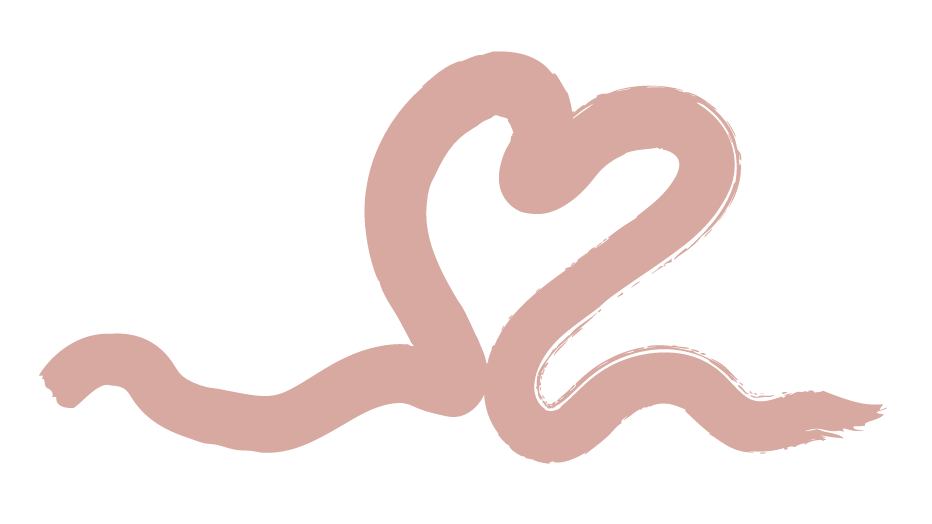 Your Team of Officiants
All of our officiants are professionally trained storytellers and writers with prior experience telling stories. Read and watch a bit more about them below!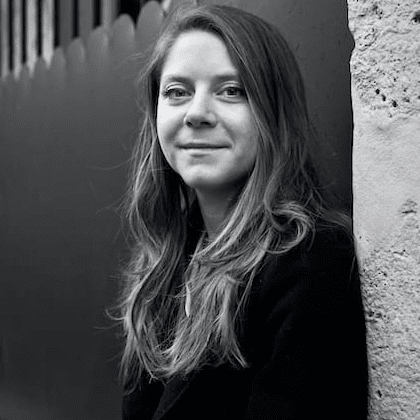 Liz has very limited availability in these cities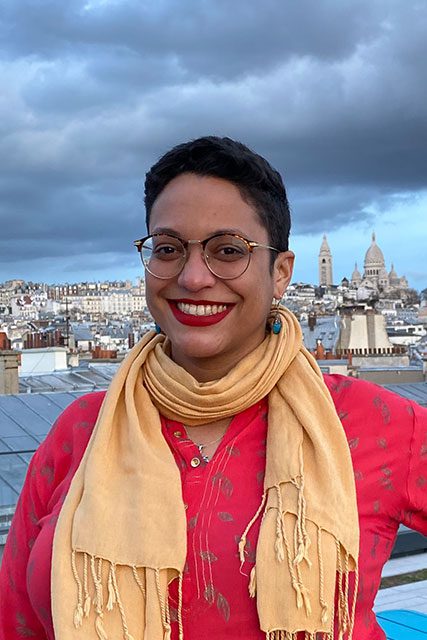 Monique
Writer, Podcaster, and Connector
(She/her)
Monique is a writer, podcaster, and connector. Endlessly curious, she loves to learn and believes in living a life with an open heart and open eyes. Currently an American in Paris, Monique has resided in the UK, Morocco, and India, as well as the east and west coast of the US. Her average day is filled with cafes and parks. Her favorite pastimes include riding her bike, long coffee (or wine) dates with friends, and summarizing her favorite series to anyone who will listen.
After leaving her work in the UK for the US Airforce as a civilian, Monique studied at Santa Monica College in Los Angles before transferring to The American University in Paris, where she graduated with an undergraduate degree in psychology and a master's degree in global communications. She worked as a brand copywriter and a copy editor at Deezer and Jellysmack, respectively. She currently works as a freelance writer.
When she was younger, Monique often dreamed about having her own radio show. Well, now podcasts are a thing, so in 2020 Monique started a podcast called, "Snap chat w/my Younger Self" where she is the younger self, and her friend Karen Thomas, 65, is the "Snap in our chat." In the show, Karen and Monique discuss a topic and share their views for 15 minutes. It's short and sweet.
Currently, Monique is learning more about astrology and tarot. She finds it fascinating what one can learn about themselves from the stars. When she's not busy with everything else she enjoys painting, dancing, and baking cookies in her tiny Parisian apartment.
A lover of all things celebratory, Monique especially enjoys weddings because they're a celebration of love. She looks forward to meeting you and helping you record your unique love story.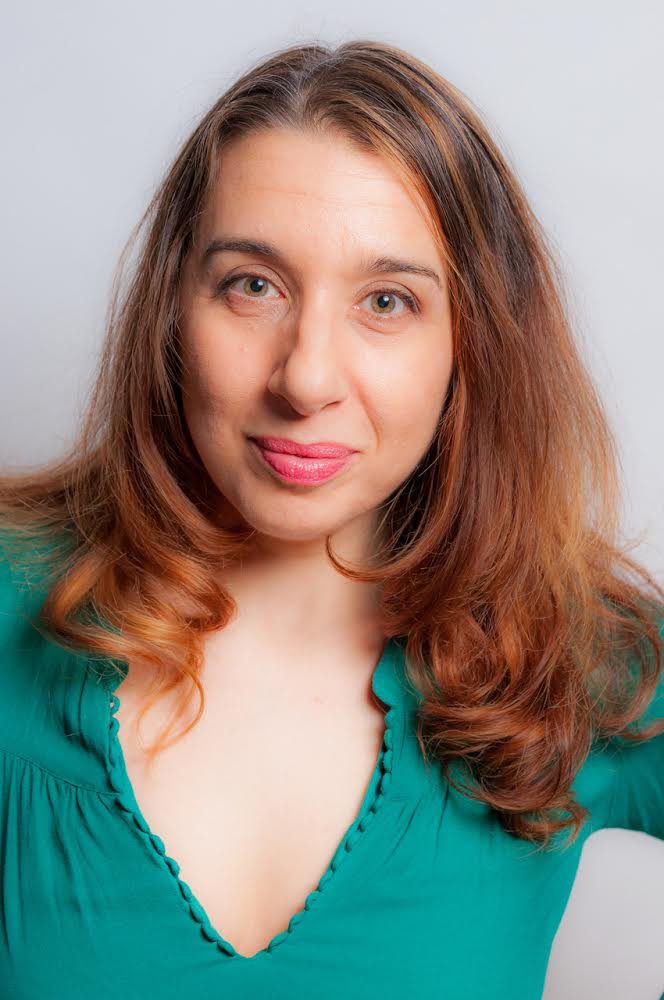 Melinda Mayor
Performer and Writer
(She/her)
Melinda Mayor is a performer and writer originally from Canada. In addition to writing, Melinda is also a professionally trained actress and singer, and she has performed at festivals in Canada, the US, and France. Before moving to Paris, Melinda previously lived in Vancouver and London, and is now based in Montmartre (where she used to be a singing tour guide!). Having worked with couples on everything from elopements to vow renewals to surprise proposals, Melinda is very happy to be joining Liz and the team.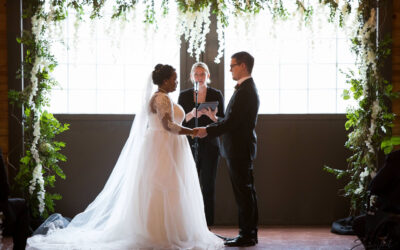 Some key elements to us were creating a ceremony that wasn't too religious, but had religious aspects to it. We also wanted something personalized...
read more
Book Your Ceremony
Once you've filled out this form, we'll get back to you within 24 hours to setup a video call. After the call, the contract we'll send you is valid for three days. We can't wait to meet you!
If you have any troubles filling out this form, contact us directly at [email protected]